2021 Colors of Pinellas Virtual Art Show Winners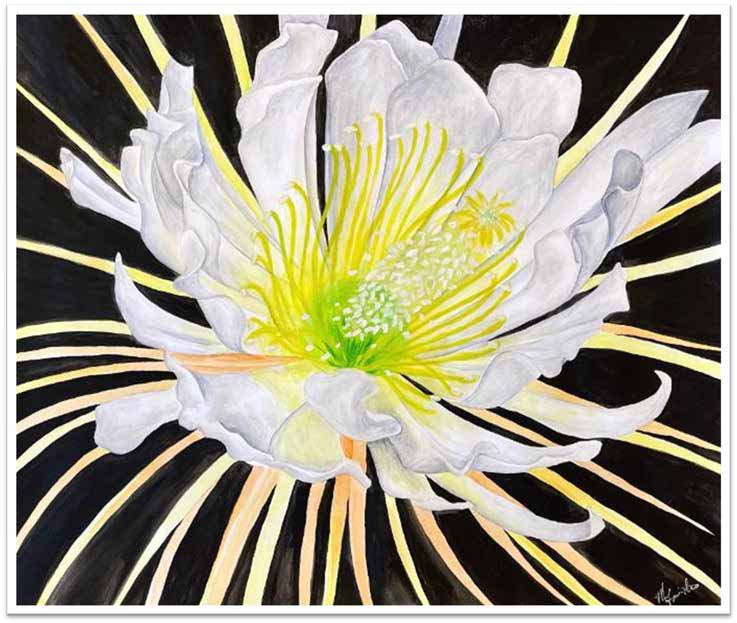 This year, 152 artists contributed over 260 pieces of art. Thank you to all who shared their creativity! Thanks also to our jurors — Emily Shrider and Peter Tush. Congratulations to all of our winners listed below.
View the artwork of the Art Show winners and all of the Art Show participants. For more information, see Colors of Pinellas Art Show.
Amateur

Place
Artwork Name
Artist Name
Other
First
Diamond Beach
Dawn Ferreira
Employee, Tax Collector's Office
Second
Prisoner of My Work
Mario Ramon
Employee, Tax Collector's Office
Third
Deluxe Radio
Mitchel O'Neil
Volunteer, Parks & Conservation Resources
Honorable Mention
Beachy Sunrise
Alison Brissette
Employee, Property Appraiser's Office
Honorable Mention
Amazing Sunset
Nancy Navarro
Family, Supervisor of Elections
Honorable Mention
Morning Reflections
Terese Cocks
Employees, Business Technology Services
Honorable Mention
Punchbowl Cove
Vincent Saporito
Employee, Business Technology Services
Honorable Mention
Untitled
Amanda Echavarria
Family, Clerk's Office

Intermediate

Place
Artwork Name
Artist Name
Other
First
Bean
Lara Wojahn
Employee, Office of Management & Budget
Second
The Bird
Karen Mercier
Retiree, Human Resources
Third
Still Life Vessels
Gwynne Boccia
Employee, Development Review Services
Honorable Mention
Arabian Nights
Gwynne Boccia
Employee, Court Adjunct
Honorable Mention
Corkscrew Swamp Sanctuary 2
Kristi Lester
Employee, Clerk's Office

Professional

Place
Artwork Name
Artist Name
Other
First
Little Green Heron at Water's Edge
Brenda Holleran
Retiree, Planning
Second
Painterly
Vincent Tejada
Employee, Public Works
Third
Innocence at Rest
Debra Lansdowne
Retiree, Communications
Honorable Mention
Dance
Christopher Kelsey
Employee, Administrative Services
Honorable Mention
Fairie Friends Forever
Wendy Grimes
Employee, Supervisor of Elections
Honorable Mention
The Mighty Oak
John Boscarino
Employee, Business Technology Services

Teen

Place
Artwork Name
Artist Name
Other
First
Immerse Fantasy
Jessica Lin
Volunteer, Animal Services
Second
DAZAI
Julianna Walker
Family, Clerk's Office
Third
Keara
Caitlin Walker
Family, Clerk's Office
Honorable Mention
Tearful Soul
Blake Ganote
Family, Business Technology Services

Youth

Place
Artwork Name
Artist Name
Other
First
People in Motion
Gabriel LaBarge
Family, Property Appraiser's Office
Second
Mermaid
Colton Gundel
Family, Clerk's Office
Third
The Dog Under the Chair
Velez Guzman
Family, Parks & Conservation Resources
Honorable Mention
City Reflections
Axton Bradley
Family, Tax Collector's Office
Honorable Mention
Colorful Childhood
Yuxin Liu
Family, Animal Services
Honorable Mention
Galaxy
Lainey Ritchey
Family, Tax Collector's Office

Art Education Award

Artwork Name
Artist Name
Other
Paperweights
Zac Allen
Teen category, Family, 4H

People's Choice

Artwork Name
Artist Name
Other
Galaxy
Lainey Ritchey
Youth category, Family, Tax Collector's Office

Best of Show

Artwork Name
Artist Name
Other
Night Blooming Cereus
Melinda Faircloth
Intermediate category, Family, Human Resources