Meet Our Claims/Customer Service Representative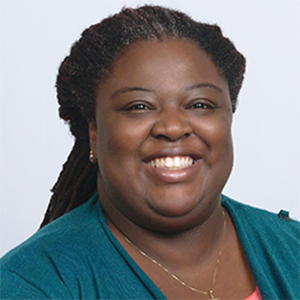 Shevella Carridice is a Claims/Customer Service Representative employed by our medical administrator, Cigna, to assist Pinellas County employees. Shevella can help you navigate Cigna benefits by resolving claims issues and providing resources related to medical, dental, and pharmacy coverage. She assist with claims, providers, payment, authorization, billing, and more.
Contact Shevella
Contact her by telephone or email, or if preferred, set up a virtual or in-person appointment. For your privacy, please email only from your personal email address.
Email: PinellasClaims@cigna.com
Phone: (727) 464-4555, option 1
Address: Annex, 400 S. Ft. Harrison Ave., Benefits, Room 126, Clearwater
Hours: Monday to Friday, 8:30 a.m. to 5:00 p.m., in person, by phone or by email
Be sure to save Shevella's email address in your Outlook contacts. To ensure her emails come through, select Allow List for the email in the quarantine folder. If you work in an area where one phone number is shared by a whole team, give your cell phone number as your call back number and the best time to reach you.
What is your background?
I have over 10 years of health insurance experience plus my 10+ years of customer service experience. I have worked for Humana and WellCare. I'm excited to be a part of the Cigna team.
What do you enjoy doing in your free time?
In my free time, I love to travel and see the sights. I'm a Tampa native, and I love how much Tampa has evolved over the years. There is so much to do here now. I'm always willing to try new foods and new experiences. If I'm not out and about then I'm home watching a show I've seen a million times.
What is something you practice daily?
Something I practice daily is showing kindness. Kindness is free and I think people forget that it doesn't hurt anyone to be nice to someone else.
Can you tell us a little more about yourself?
I'm a Florida native; I was born and raised in Tampa. I am always open for travel suggestions, as my goal is to have a passport full of stamps and to leave no stone unturned. I am a huge fan of all genres of music, and I enjoy concerts as well as a great cover band. I also love art walks, street markets, the theater, and I absolutely love spending time with my friends and family. At home, I have two handsome fur-boys (cats), one is 19 years old and the other is 11 years old. I also have a ton of books on my pending list to read.
See our other Cigna Onsite Representatives.
11/14/23