Coronavirus (COVID-19)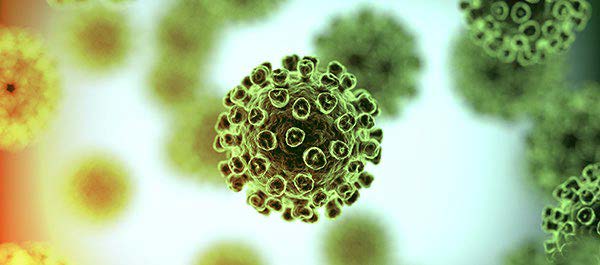 Pinellas County Human Resources continues to monitor the situation regarding coronavirus (COVID-19) and work closely with County agencies to remain prepared and ensure employees are informed.
Resources
FAQs
What protective strategies should I use regarding COVID-1?
We encourage employees to take preventive measures such as staying home when sick, practicing good personal hygiene, following CDC guidelines for pandemic safety, and staying updated on the latest recommendations.
Are employees required to wear masks?
Are employees required to get vaccinated?
No. Pinellas County does not require COVID vaccination.
Where can I get vaccinated?
Where can I get tested for COVID-19?
Go to a local Pinellas County testing site or purchase an at-home test from your local pharmacy. You can use your Health Savings Accounts (HSA) or Flexible Spending Account (FSA) funds to cover test kits.
What COVID services are covered by Cigna?
For those on the County's medical plan, Cigna covers COVID-19 vaccines, diagnostic testing, and FDA-approved antivirals and therapeutics treatment. Your regular copays, coinsurance and deductible will apply. At-home test kits are not covered.
Are absences for COVID and flu like symptoms considered scheduled or unscheduled?
Please talk with your supervisor. Pinellas County departments follow their usual practices for absences for COVID-19, flu, and flu-like symptoms, which may mean that excessive absences could be considered unscheduled.
What if I think I might have COVID-19?
Stay up to date with symptoms associated with COVID-19. If you develop symptoms such as fever, a cough, difficulty breathing, or other symptoms recognized by the CDC, consult with a healthcare provider who can determine if you need to be tested. Here are your options:
Contact Cigna's NurseLine 24/7 by calling (800) 862-3557, option 8.
Talk with a Virtual Visit doctor by phone or video 24/7 at MDLive by calling (800) 862-3557, option 5.
Get tested. Visit Pinellas County Testing Locations.
If you have symptoms of COVID-19 and choose to not get tested, it is important to stay home. Find out what to do if you are sick.
What should I do if I am directly exposed to COVID-19?
What happens if I have been exposed to another person who is asymptomatic but was in close contact with someone else is infected with COVID-19?
You are considered a "contact of a contact" and do not need to quarantine. You should monitor for symptoms and continue to practice prevention strategies in accordance with CDC recommendations.
What are my options for leave time due to COVID (paid and unpaid)?
Paid leave including annual leave, floating holidays and personal days.
A Friend in Need (AFIN) – See Policy #12. This is a voluntary program through which an eligible employee may choose to assist eligible fellow employees in times of need by permitting person-to-person leave donation as defined within the policy.
Administrative leave with pay – See Personnel Rule 4 which provides Appointing Authorities the ability to grant administrative leave with pay if such leave is in the best interests of the organization.
Leave without pay – See Personnel Rule 4 which provides the option of leave without pay after all forms of accumulated or gained leave have been exhausted (with noted exceptions).
Are employees eligible for Short Term Disability benefits related to COVID?
An employee with COVID may be eligible. Contact UnitedHealthcare at (866) 556-8298 from 8 a.m. to 8 p.m. M-F, or by email.
Are employees eligible for FMLA due to COVID?
What well-being resources are available?
10/2/23