Utilities Department
Pinellas County Utilities strives to provide customers with the safest uninterrupted service through planning, assessing, maintaining, and renewing water, wastewater, and reclaimed water systems and providing education and resources.
Need help? Call Customer Services at (727) 464-4000.
June 8, 2023
Pinellas County Utilities is launching a new water portal on June 11 that will allow customers to save money and water through advanced water monitoring features.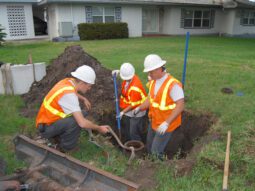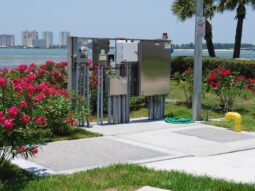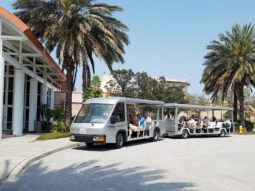 Important Notices
Digital Meter Installation Project
Pinellas County Utilities is in the process of upgrading drinking water meters and installing new reclaimed water meters. Current meters will be replaced with digital meters which provide customers with more information available about water usage so they can save water and money through early leak detection.
The County-approved contractor, Pedal Valves, Inc. is verifying the location of each existing meter, which includes taking photos of the areas around the meter and noting conditions that may impact installation. Survey work should average 10 minutes at each property. For more information, visit the project page.
Private Sewer Lateral Rebates
Pinellas County Utilities is offering one-time rebates to eligible sewer customers for 50% of the cost of private sewer lateral replacement or rehabilitation up to $3,500. Rebates are limited and will be distributed on a first come, first served basis. Visit Private Sewer Lateral Rebate Program – Pinellas County to see if you are eligible.
Apply for Permits or Water and Wastewater Connections
To apply for permitting or Pinellas County Utilities water and wastewater connections related to building and development review, visit the Pinellas County Citizen Access Portal.