Facility Tours
Utilities Laboratory and Logan Pumping Station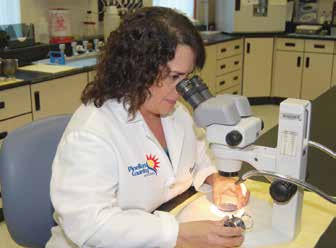 1620 Ridge Road
Largo, FL 33778
Tour Information
Tour the laboratory where staff perform over 50,000 water tests annually. You can observe testing for drinking water, reclaimed water and surface water. The tour also features a firsthand look at the microbiology, metals and wet chemistry sections of the lab.
Visit the pumping station to see the pumps that help distribute drinking water to your home.
Tours are available by appointment Monday through Friday from 10 a.m. to noon and 1 p.m. to 4 p.m. depending on the laboratory schedule. Tour groups are limited to 20 or less and can be modified to fit the group. For everyone's benefit, safe behavior is a must. Closed-toe shoes and shirts with sleeves are required. Safety glasses will be provided for the lab tour.
For more information or to schedule a tour, call (727) 582-2351.
---