Refresh with Forest Bathing
A Short Nature Walk Experience
These are in-person walking events.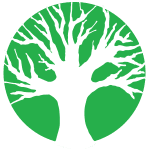 Wellness Pillars: Physical, Emotional and Social Well-Being
Forest bathing (shinrin-yoku) was created in Japan in the 1980's to promote health and reduce stress. The main focus is to spend time in nature. We will "bathe" or surround ourselves with the sights, sounds, smells, and sensation in the forest. We'll learn a new way to be present in the moment and how this can be applied in even the smallest patch of "forest" here in our urban environment. Walk in the woods and forest bathe your stress away.
*No bathing suit required, but do wear comfortable, close-toed shoes. Be prepared to walk or stand on a flat, paved trail.
Walk 1: Tarpon Springs
The Brooker Creek walk on May 19 is canceled due to trail closure.
Walk 2: Palm Harbor
The John Chesnut Creek walk on May 31 is canceled.
5/30/23