Learning Leader Workshops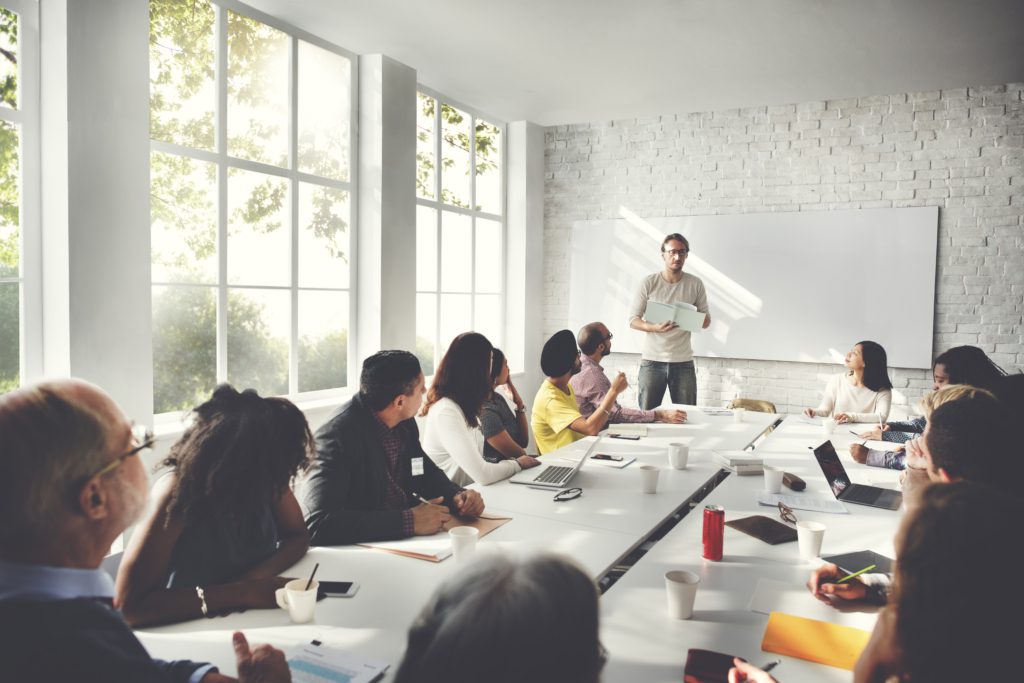 Workshops are available on a variety of topics and can be customized to meet your organization's needs. Learning Leader workshops differ in some ways from regular courses and offer unique learning opportunities:
Smaller groups
Interactive and hands-on
Tailored to your organization
May be held at your worksite
Practical discussion can include identifying problems, brainstorming solutions or designing a work product
To request a workshop, contact Organizational & Talent Development at learning@pinellascounty.org or (727) 464-3367, option 2.
Customized Workshops
We can create customized learning opportunities outside of the Learning Catalog to align with the strategic needs of your organization. Last year, we customized 16 different learning opportunities to help employees "up-skill, re-skill and new-skill" on topics involving ethics, diversity and collaboration. Examples include:
Did You Bring Your Ethics to Work Today?
How to Think More Strategically
Break Down Siloes: Promote Collaboration
The What, Why and How of Leadership Development
Competency Based Learning: Why Talent Management Needs to Get Onboard
Leadership Program: Developing a Strategic Approach
Coaching and Mentoring
Align Values and Behaviors for a Healthier Workplace Culture
Work Better Together
New Leader Transition Workshop
When a senior manager is new to an organization or work unit, the expectations of the manager and their direct reports need to be addressed. This fosters communication and builds rapport within an emerging leadership team.
Purpose
To provide the new leader a clear picture of their organization
To clarify priorities, expectations and concerns of the leadership team
To help the new leader get acquainted with their subordinate leaders
To provide a format for the new leader to express their philosophy about work and the organization
When to Use
Consider attending a New Leader Transition Workshop when:
The incoming leader is unknown to the organization.
Breaks in organizational continuity are unacceptable.
Little time is available for sorting and identifying problems.
Inaccurate information about the new leader has preceded their arrival.
The outgoing leader has been doing an outstanding job.
Leadership style differences exist between the old and the new leader.
Who Should Attend
The incoming leader, those who report directly to the leader any other members of the leadership team should attend.
Group Size
Groups of less than 20 should attend this workshop.
Anticipated Outcomes
The team will share accurate and complete information about the organization.
Discussion will promote clear understanding of the goals and priorities of the organization for all participants.
Members of the leadership team will develop a sense of cohesion and teamwork.
Department Team Building Workshop
Departments can improve communication, morale and team collaboration by reviewing current workplace dynamics and then working together to adopt more beneficial interactions.
The Department Team Building Workshop can facilitate these goals with focus sessions and individual interviews designed to elicit a description of problem areas and suggestions to solve them. Goal setting sessions help the group establish action plans.
Anticipated Outcomes
Improved solutions and team member buy-in through joint problem-solving activities
Resolution of team conflicts
Accomplishment of team goals
Clearer communication
Improved morale
5/20/22