Pinellas County lifts mandatory evacuation and reopens bridges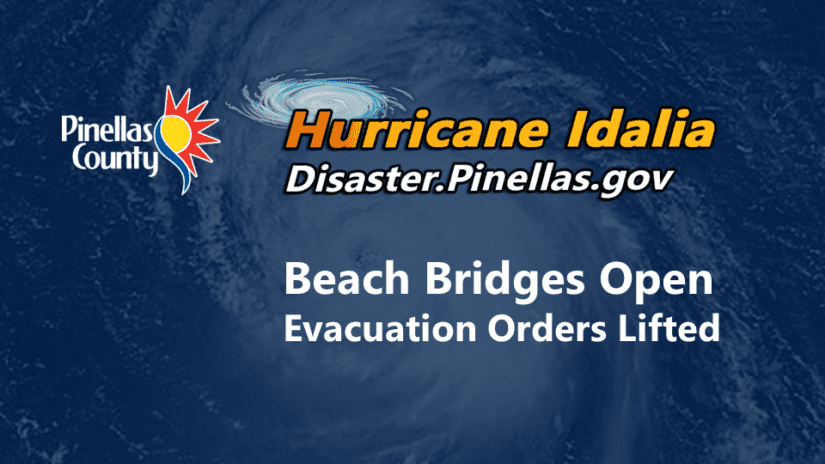 Bridges to the barrier islands open at 5 p.m. today and Pinellas County has lifted the mandatory evacuation order.
Residents should exercise caution when returning home and avoid any roads that remain flooded or have other debris. Emergency crews may still be working in the area.
Get updates on Hurricane Idalia recovery efforts by visiting disaster.pinellas.gov, Facebook @PinellasGov and Twitter @PinellasGov. Search hashtag #PinellasIdalia.