Sheriff's Office encourages barrier island residents to register for Emergency Access Permits in preparation for hurricane season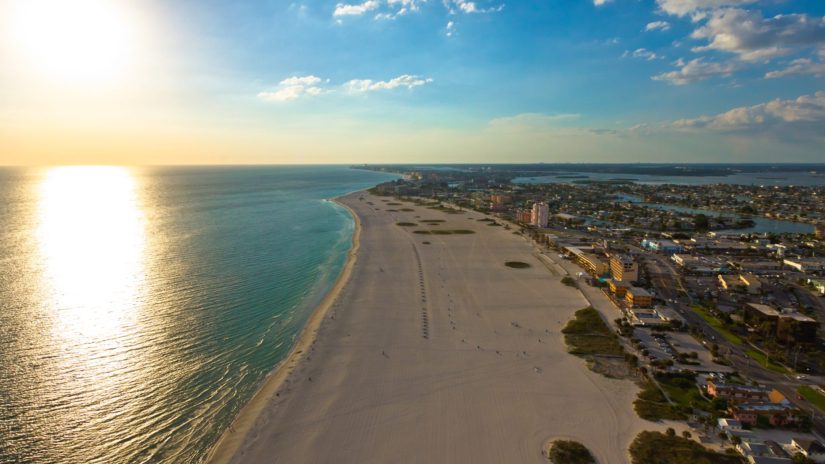 Posted on behalf of the Pinellas County Sheriff's Office
As a reminder, with hurricane season just around the corner, if you live or own a business on one of Pinellas County's barrier islands, you are encouraged to sign up for the Barrier Island Re-entry Program. The program was established in an effort to prevent looting and burglary after a large-scale mandatory evacuation and to keep trespassers from easy access to properties.
This program requests residents of the barrier islands to obtain a FREE Sheriff's Office Emergency Access Permit to re-enter an evacuated area.
The Barrier Island Re-entry Program is a partnership between the listed cities and the Pinellas County Sheriff's Office which seeks to provide free Emergency Access Permits to all businesses and residents of the barrier islands. Once evacuation orders are lifted, Emergency Access Permits will provide for a faster re-entry without additional proof of residency. After an evacuation, access will be limited based on the closest active entry point to your residence or business; or as directed by law enforcement.
Eleven cities and the Tierra Verde community require the Emergency Access Permit to gain access after an evacuation order has been lifted.
Pinellas County is at high risk from hurricanes due to its miles of beaches and barrier islands, low elevation, and dense population. Preparing now, can save your loved ones and yourself.
Make sure you know your evacuation zone! Zones change periodically, so make sure to stay up to date with what zone you reside in. If you are in an evacuation zone, it's crucial to leave the area when ordered. Flooding can happen quickly and catch you off guard. Storm surges can cause devastating loss of life and property.
For additional information regarding registration, residents are asked to contact their respective municipalities; or to visit pcsoweb.com/EmergencyAccessPermit
Cities/communities that require an Emergency Access Permit:
Belleair Beach
Belleair Shore
Clearwater Beach
Indian Rocks Beach
Indian Shores
Madeira Beach
North Redington Beach
Redington Beach
Redington Shores
St. Pete Beach
Tierra Verde
Treasure Island