Solid Waste changes household hazardous waste collection center operation hours and events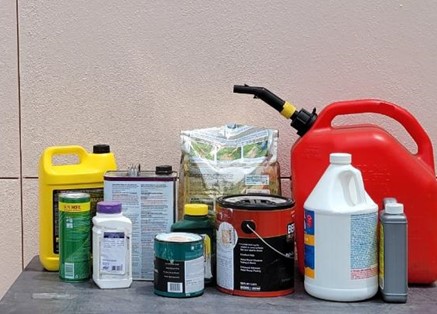 Pinellas County Department of Solid Waste is changing operation days and remote collection event frequency for household chemical collections beginning on Thursday, June 1, 2023. In addition, to align with program changes, the collection facility's name will change from the Household Electronics and Chemical Collection Center to the Household Hazardous Waste Center, or HW Center, better reflecting the type of items accepted.
The HHW Center and Swap Shop:
New days of operation will be Tuesday through Friday, and the first and third Saturday of each month.
Operating hours at the HHW center will remain the same: 7 a.m. to 5 p.m.
Operating hours at the Swap Shop will remain the same: 7:30 a.m. to 4:30 p.m.
Household Chemical Collection Events:
Effective June 2023, the County will increase the number of Household Chemical Collection events from 12 to 22 per year at Household Hazardous Waste North (HHW North), located at 29582 U.S. Highway 19 North in Clearwater, to better serve the residents of Pinellas County.
Beginning in June 2023, HHW North events will occur twice a month, on the second and fourth Saturday of each month, except for November and December.
For more information and a calendar showing these changes, visit the Household Chemical Collection webpage at pinellas.gov/household-chemical-collection.