Sunset Beach remains closed during ongoing beach restoration project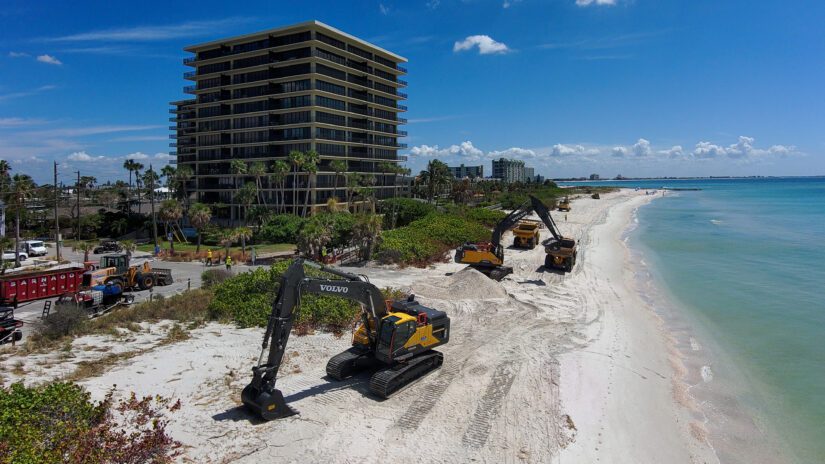 Pinellas County and the City of Treasure Island continue work to restore Sunset Beach after Hurricane Idalia caused substantial erosion.
Sunset Beach remains closed to the public, and beachfront residents are advised to stay off the new dunes and leave any stakes in place. In advance of the planting work, trucks will be on the beach watering the dunes. For everyone's safety the public needs to stay out of the active work zone.
Starting Monday, Oct. 16, the planting contractor will begin installation of dune plants including sea oats, railroad vine, dune panicgrass and beach elder. The contractor will monitor the plants for 90 days to ensure they are healthy, and water as needed.
Dune plants are very drought tolerant and thrive in low moisture conditions. Too much water is harmful, so residents are asked not to water them during the 90-day contractor maintenance period.
For the latest information on this and other restoration projects, visit pinellas.gov/projects/emergency-beach-erosion-control-project.