The All-New Ready Pinellas app helps before, during and after a storm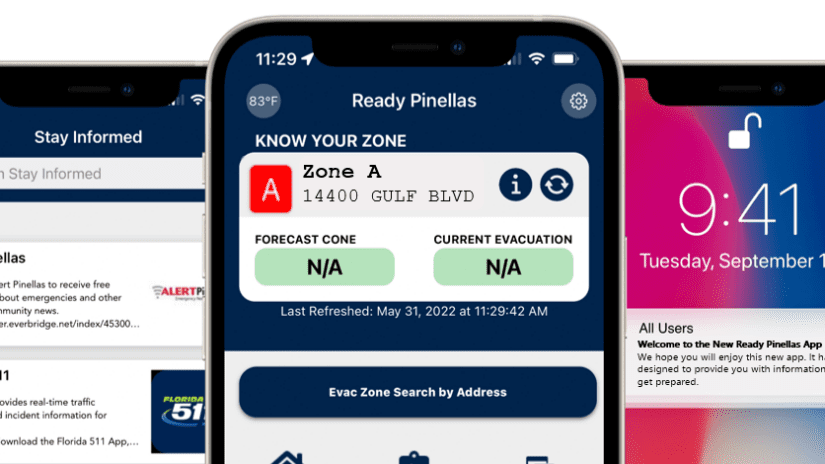 For crucial emergency information and tools to help with preparing before, during and after a hurricane, Pinellas County encourages residents to download the updated Ready Pinellas mobile app.
The updated app features a refreshed design and user experience, additional emergency preparedness information and tips, and convenient checklists to make sure residents are prepared. App users can build a personal emergency plan using a supply checklist, home inventory tool and emergency contacts list.

As a storm approaches, Ready Pinellas will provide real-time storm updates and guidance. It will provide resources to contact Pinellas County Emergency Management year-round, as well as during a storm event, and provide tips for staying informed.
Anyone can download the new app for free in the Apple App Store or Google Play store by searching "Ready Pinellas".
Android device users who want the updated Ready Pinellas app will need to download it from the Google Play store and delete the old version from their devices. iPhone and iPad users who already had the old version of the app installed will see it automatically updated to the new version. Pinellas County recommends enabling location services for the app so that an evacuation zone can be provided based on each user's location.

Pinellas County residents can also learn more about preparing for hurricane season by visiting storm.pinellascounty.org or by picking up a copy of the County's All Hazards Preparedness Guide at their local library, Pinellas County office or municipal office.