Welcome to the new County website, Pinellas.gov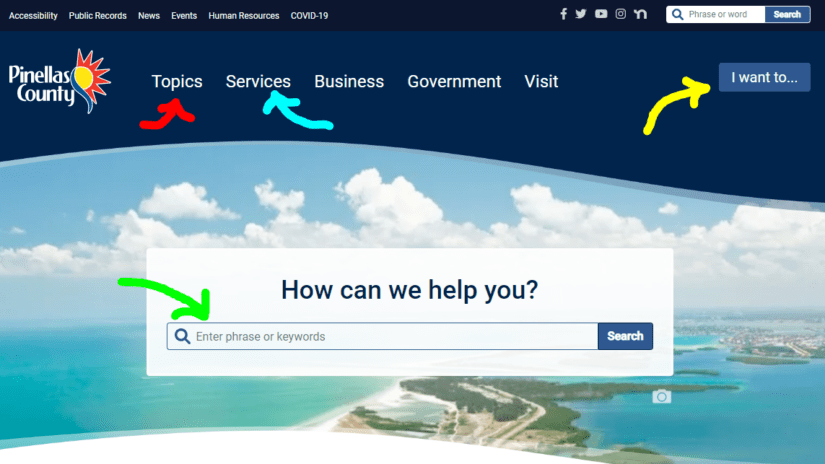 This new Pinellas County website was launched on October 22, 2022. Created by County staff, it was inspired by other local government websites and improved with feedback from Pinellas County users.
Why did we change the website?
Unlike our previous website, this site is mobile-friendly. That's important—more than half of our website visitors view the site on a smartphone.
The new site makes information easier to find.
The new Pinellas.gov domain will help search engines know that this is the official site for the County.
What are some of the site's new features?
The "Topics" menu gives you a new way to find information without knowing what department is responsible.
The "I want to" menu offers a new way to see popular actions you can take on the County website.
The "Services" menu provides quick access to commonly used services as well as a comprehensive services directory.
The search, available in the center of the home page and at the top of every page, makes finding what you are looking for much easier than the search on our previous site.
We will continue to improve the new site in the coming weeks and months, and look forward to hearing your feedback and suggestions.