What to do about debris, damage and used sandbags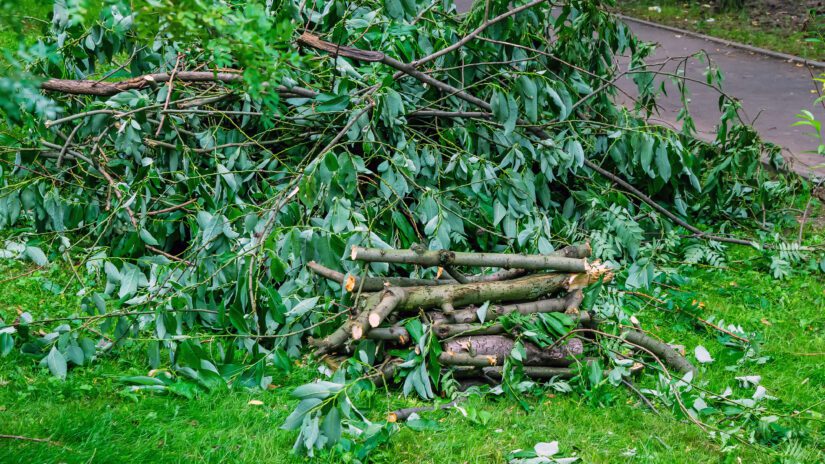 Pinellas County is assessing the severity of flood damage in the unincorporated area to determine whether a special collection of construction and demolition debris will be needed. Residents should immediately document flood damage room by room and remove any wet carpet, drywall or other construction materials that could develop mold.
What to do with debris on your property
Residents of unincorporated Pinellas County:
Tree branches, limbs, and plants can be bundled, bagged or placed in trash cans for pickup by your regular garbage service. Property owners are responsible for removing larger debris, like trees and tree trunks.
For other items, such as construction and demolition debris, the County will announce if a special collection contract will be activated. Homes with minor construction debris can use the Where Does It Go? Search Tool for guidance at pinellas.gov/where
Check back for updated information on construction and debris collection at disaster.pinellas.gov.
City residents should check with their municipality for debris removal instructions. If you're not sure if your property is located within a city/municipality or an unincorporated area, use the interactive My Neighborhood Services application to find out at pinellas.gov/my-neighborhood.
How to report damage
Report issues such as downed traffic lights, broken traffic signs or other damage to public property through SeeClickFix at pinellas.gov/SeeClickFix
Report damage to your home or business at disaster.pinellas.gov. You will also need to file a claim with your insurance company.
What to do with sandbags
Pinellas County encourages residents and businesses to reuse clean sandbags or dispose of contaminated sandbags.
Sandbags that have come in contact with flood water can become contaminated with bacteria.
For sandbags that have come into contact with floodwaters:
Please do not dispose of any sand or full sandbags in your regular trash. The sand does not burn and will not convert to energy in the county's Waste-to-Energy Facility. Furthermore, do not mix sandbags with yard debris. The sand is abrasive and damages equipment used to grind yard debris into mulch.
For sandbags that did not come into contact with floodwaters:
Keep and store clean sandbags for future storms. Hurricane season runs from June 1 through Nov. 30, with most storms occurring between mid-August and late October.
Clean sand can be spread on lawns or landscape beds. Place the empty bags in your garbage bin (not in your recycling bin).
Do not dump sandbags onto the beach. Sand used to help stop flooding is different from beach sand and can cause issues for turtle nesting, among other problems.
For more information, call the Solid Waste department at (727) 464-7500.
Additional information about Hurricane Idalia recovery efforts
Visit disaster.pinellas.gov for the latest updates.