Community Outreach for the Crystal Beach Drainage and Roadway Improvements Project
UPDATE
Shell streets within the Crystal Beach area have been considered for reconstruction, widening and paving as part of the Crystal Beach Drainage and Roadway Improvements project.
The survey results are now available for your review. Your responses to the mailed survey are greatly appreciated and assisted with the County's determination for the most desired approach to improving the streets in your community.
The project team is interested in your ideas and concerns. Opportunities for community involvement will be provided throughout the study. Visit this site for up-to-date information about project details, upcoming public meetings and information from past meetings.
Continuous community outreach is integrated into every step of the project to ensure residents and other interested parties have meaningful participation in the process.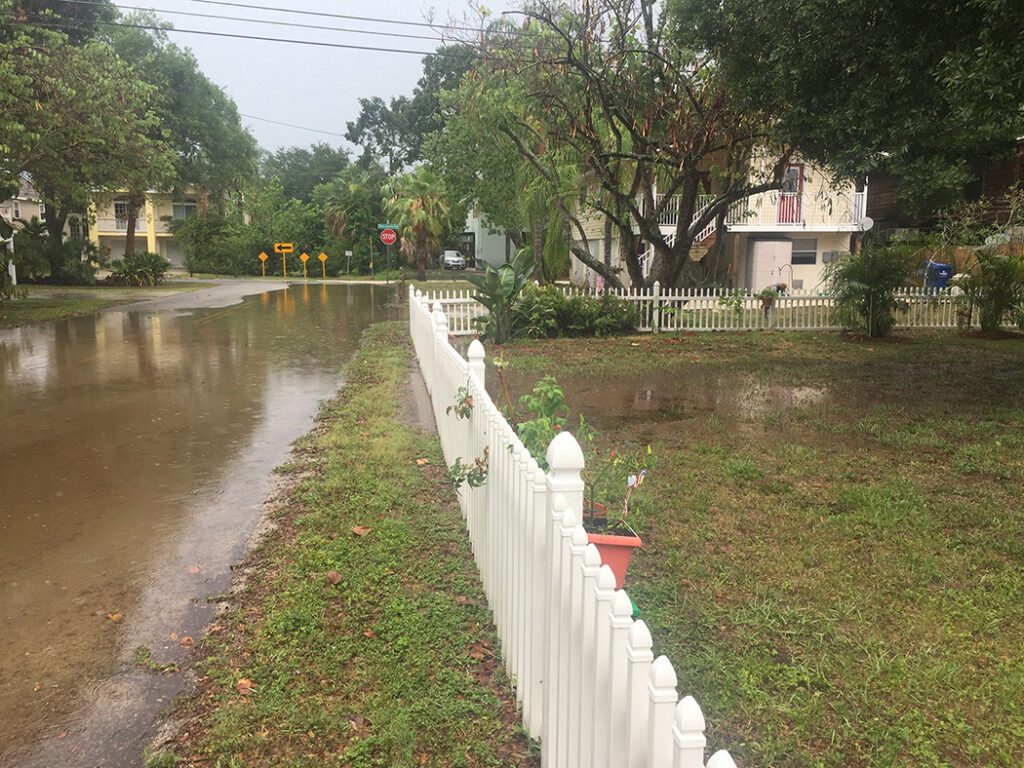 Past Meetings
Open House Project Information Meeting – June 25, 2019
Crystal Beach Community Hall, 517 Crystal Beach Avenue, Crystal Beach, 6-8 p.m.
Project Information Meeting Outcomes
A total of 125 survey responses were collected through comment cards distributed at the meeting and online comment cards.
Results of the survey showed overwhelming support for bioswales in the right-of-way near S Gulf Drive and the Gulf Shore Park path as well as support for a living shoreline project.

Bioswales: 93% in favor (75 responses)
Living Shoreline: 93% in favor (72 responses)

Property owners fronting shell roads will receive a survey via US mail to determine if the road surface will remain shell or be paved.
Crystal Beach Community Association (CBCA) Board Meeting – March 28, 2019
Pinellas County staff and Crystal Beach Community Association Board
CBCA President, CBCA Board member Herb LeTarte, and Pinellas County staff – February 28, 2019
Pinellas County Utilities, 14 S. Ft. Harrison, 5th Floor, 9:00 – 11:00 a.m.