Community Outreach for the Lake Shore Estates Roadways and Drainage Improvements Project
Overview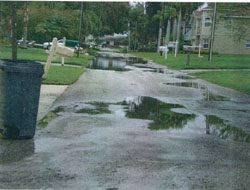 The project team wants to keep you informed about the project. Opportunities for communication will be provided throughout the project. Visit this site for up-to-date information about project details, upcoming public meetings and information from past meetings.
Continuous community outreach is integrated into every step of the project to ensure that the community residents, businesses, the traveling public and other interested parties have meaningful participation in the process.
Review Lake Shore Estates Roadway and Drainage Improvements Phase II plans for project details. Please contact our Office of Human Rights at (727) 464-4880 or accommodations@pinellascounty.org if you require additional assistance with this document.
Past Meetings
Lakeshore Estates Phase II Virtual Public Information Meeting
January 7, 2021
6-7 p.m. via Zoom platform
View virtual meeting
Public Information Meeting Lake Shore Estates Phase I
December 19, 2019
5:30-7:30 p.m.
St. Petersburg College – Tarpon Springs Campus
Lyceum Building Room 120
600 E. Klosterman Road
Tarpon Springs
Public Information Meeting
March 1, 2018
6-8:30 p.m.
Palm Harbor University High School
1900 Omaha Street
Palm Harbor