Crystal Beach Drainage and Roadway Improvements Project Status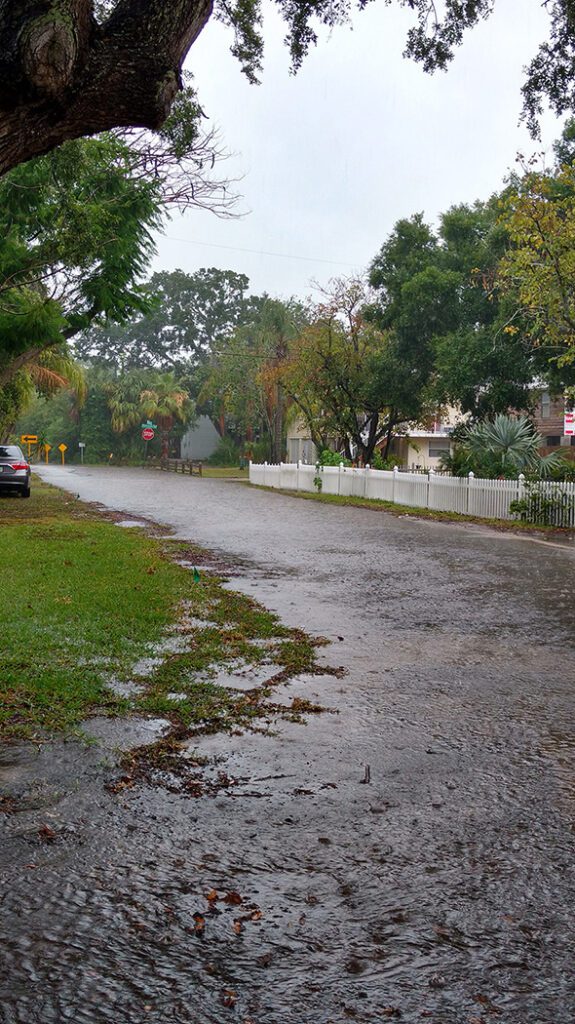 The need for drainage and roadway improvements in the Crystal Beach Drainage and Roadway Improvements project area is well documented. In 2008, the Pinellas County Public Works developed preliminary plans to address these issues. However, the project was not completed due to insufficient funding.
In September 2018, the Board of County Commissioners approved funds to complete a Project Development and a Preliminary Engineering Study for this area. County staff has developed a conceptual plan for drainage and roadway improvements. The plan began by referencing the 2016 Crystal Beach Overlay to ensure the elements of the project would be consistent with the community vision.
Important elements of the plan include preserving the community's natural and historic features such as Live Oak Park, the Gulf Shore Park path, mangrove and estuary habitats and maintaining the coastal "Old Florida" character of the community through the use of native landscaping.
Project Goals
Improve stormwater management. Better stormwater management will result in reduced mosquito breeding and improve travel safety through the community.

Improve drainage to reduce ponding of water in yards and on the roads.
Reduce erosion from stormwater runoff.
Improve water quality by incorporating green infrastructure.

Improve the condition of roadway surfaces (where desired).
Improve aesthetics with native landscaping & provide educational opportunities through use of signage near green infrastructure sites.
One of the most important aspects of the project is community partnership. A conceptual plan allows for flexibility of project elements based on community preferences. Surveys will be developed to help define the location, extent and type of project elements.
Conceptual Plan
Some components of the conceptual plan for stormwater and roadway improvements in the project area are depicted below. The proposed infrastructure shown is conceptual and will be refined in the Preliminary Engineering Study phase and through public input. For additional project information, please email SWprojects@pinellascounty.org.