Crystal Beach Paving and Drainage Improvements
Last updated on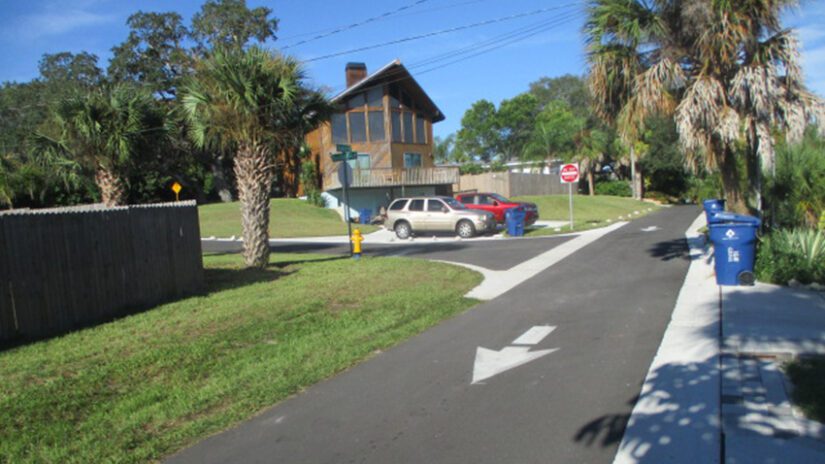 Project ID
002932A
Project Location
Crystal Beach area of Palm Harbor in unincorporated Pinellas County
Project Status
Construction: Completed
Project Overview
Pinellas County Public Works, through the county's Capital Improvement Program, constructed roadway and drainage improvements on Seaford Avenue, from Grace Street to Florida Boulevard; Florida Boulevard, from Seaford Avenue to Disston Street; McCosh Avenue, from Georgia Avenue to Grace Street; Grace Street, from McCosh Avenue to Disston Street; and Disston Street, from Florida Boulevard to Grace Street.
Upon completion, the project resulted in a smoother roadway for motorists and reduced flooding in the neighborhood.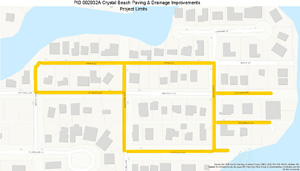 Background
This project was created as a result of numerous resident complaints about street and yard flooding and existing road conditions in the area. The project is in the Crystal Beach area of Palm Harbor in unincorporated Pinellas County.
This project funded by the Penny for Pinellas, the county's local infrastructure sales tax.