Dunedin Causeway Bridges Project Status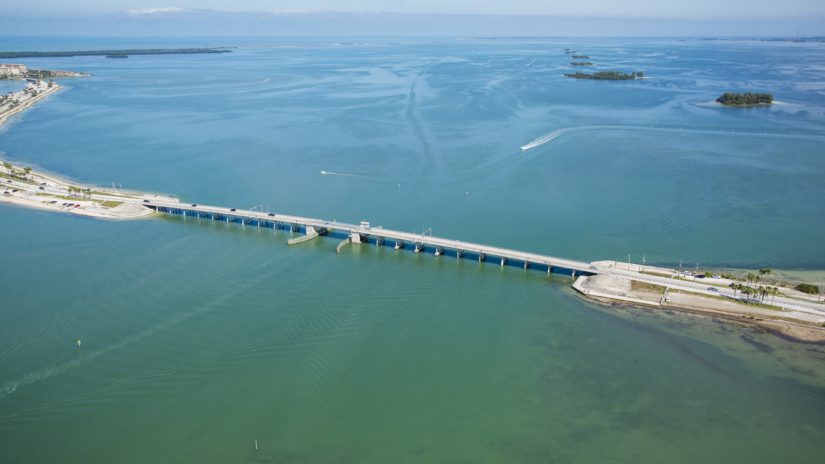 The PD&E study is complete. Currently, the project is not funded for design or construction.
Project Update for the Dunedin Causeway Bridge PD&E Study
On August 24, 2020, the Florida Department of Transportation (FDOT), pursuant to 23 U.S.C. §327 and a Memorandum of Understanding dated December 14, 2016, and executed by FHWA and FDOT, granted Location and Design Concept Acceptance for the Dunedin Causeway Bridges,which completes the PD&E Study.
On March 11, 2020, a public hearing, including an open house and formal presentation, was held in coordination with FDOT at the Hale Activity Center in Dunedin. Maps, conceptual drawings and other information were made available for citizens to view. Those documents can be found on the Community Outreach page.
On January 10, 2019, the County Administrator approved the Second Amendment to the Agreement with URS Corporation Southern for professional engineering consulting services for the Dunedin Causeway Bridge project. The Second Amendment allows time for URS to perform the detailed analysis of the recommended mid-level moveable bridge replacement alternative for the main bridge that was selected by the Board of County Commissioners (BCC) on August 21, 2018, and to comply with changes made by Florida Highway Administration (FHWA), which delegated lead agency responsibilities to the FDOT Office of Environmental Management.
On June 12, 2018, the project team presented a Sea Level Rise (SLR) analysis and project update to the BCC after which the Board moved to continue the PD&E Study with the mid-level movable alternative for the Main Bridge. The updated presentations can be accessed below:
On March 6, 2018, the AECOM team presented a project update to City of Dunedin staff and members of the Dunedin Causeway Bridge Ad Hoc Advisory Committee, which incorporated the latest information and recommendations about SLR from Tampa Bay Climate Science Advisory Panel (TBCSAP).
On March 23, 2017, the consultant, AECOM, was authorized to proceed with a study to investigate potential impacts and costs to the project for the various increases in sea level as predicted by the TBCSAP.
On January 24, 2017, the BCC requested information about the effects of SLR on the bridge alternatives to assist in their selection of a Recommended Alternative for the PD&E Study.