Project Development and Environmental Process for the Dunedin Causeway Bridges Project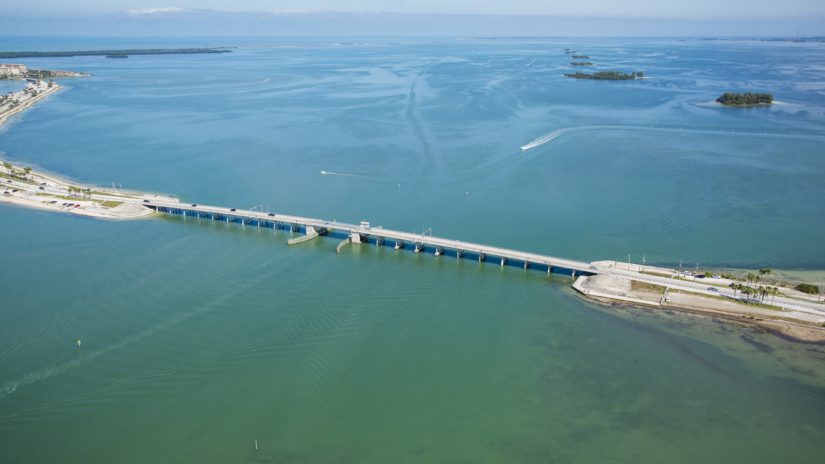 Project Schedule
| Milestone | Date |
| --- | --- |
| PD&E Study Begins | December 2014 |
| Data Collection | December 2014 – March 2015 |
| Public Kick-Off Open House | March 2015 |
| Alternatives Development & Analysis | April 2015 – February 2016 |
| Public Alternatives Workshop | March 2016 |
| Recommended Alternatives Selection | August 2018 |
| Public Hearing | March 2020 |
| PD&E Study Approval | August 2020 |
| Planned Design Start** | Fiscal Year 2023 |
| Planned Construction Start** | Fiscal Year 2025 |
** Currently not funded
Project schedule last updated October 2020
The National Environmental Policy Act of 1969 (NEPA) requires all projects receiving federal funding to evaluate and consider alternatives that minimize adverse impacts to the natural and physical environment and to the community. The Federal Highway Administration describes the NEPA process as "an approach to balanced transportation decision-making that takes into account the potential impacts on the human and natural environment and the public's need for safe and efficient transportation."
Adequate opportunity for the community to comment and provide input during the study process is required. The Project Development and Environment (PD&E) process assures that NEPA requirements are met and that design and/or construction of the project will be eligible for federal funds, if available.
PD&E Study
The study evaluated possible impacts to the following:
Wetlands
Wildlife
Water quality
Historic and archeological sites
Recreation areas
Noise sensitive sites
Air quality
Hazardous materials
Additional issues that were evaluated and considered include:
Community impacts
Impacts to traffic on local roads during construction
Bicycle and pedestrian facilities and safety
Project costs
Motorist safety
Impacts to navigation
Aesthetics/landscaping
Process
Input from the community is an important factor in the decision-making process. The study included many opportunities for public involvement and input.
The key steps in the process include:
Collect and analyze data.

Develop and evaluate alternatives

.
Present alternatives to the community and request input.
Select a recommended alternative.
Document the study process in reports.
Present recommended alternative to the community.
Obtain approval from the Federal Highway Administration.
Questions and comments can be submitted by visiting the Contact Us page.