Sustainability & Resiliency
Making our community more sustainable and resilient means managing our resources responsibly, reducing our carbon footprint and reducing our vulnerability to threats like climate change and hurricanes.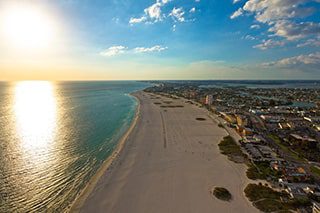 Featured Government Office
Sustainability and Resiliency, an office within County Administration, strives to make Pinellas County more sustainable and resilient to current vulnerabilities and future conditions, promote the wise use of resources, and reduce our overall carbon footprint, through internal governmental practices and external community services.
Learn More
December 14, 2022
Pinellas County Department of Solid Waste's Business Electronic and Chemical Collection Events occur on the second Wednesday of every month from 9:00am…
2857 110th Avenue N. St. Petersburg, FL 33716
December 17, 2022
Pinellas County Department of Solid Waste's collection event for household chemicals. This event is located at Pinellas County Government Center, 29582 U.S….
North County Satellite Site
Pinellas County is currently developing its first comprehensive Sustainability and Resiliency Action Plan, which will set the foundation for all of the…
The North Gap section of the Pinellas Trail Loop is now under construction. The design of one section of the project, the…
All counties in the State of Florida are required by the Legislature to establish and implement a Small Quantity Generator (SQG) notification…
Boater Benefits The Clean Marina Program helps boaters protect waterways and marine life from pollution. Participating boaters and marina staff learn: How…
Pinellas County's Air Quality Program is dedicated to preserving, protecting and enhancing our local air quality for the health and welfare of…
Sorry, no posts matched your criteria.