Tierra Verde Recreation Center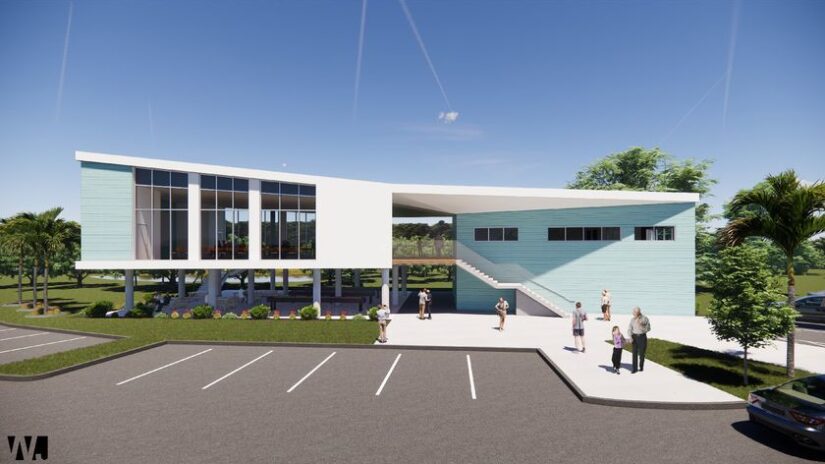 Project Location
Tierra Verde Community Park, Pinellas Bayway South
Project Status
Design: In progress
Background
The Tierra Verde community identified a recreation center as a high priority project when the County was planning use of the Penny for Pinellas funds for the 2010-2019 period. The facility could not be fully funded at that time, but is funded in the current Penny funding cycle (2020-2029). The site location is adjacent to the parking lot at the current recreation fields. Due to the location, the structure must be built on piling—it cannot be built at ground level.
Purpose and Scope of the Project
The purpose of the recreation center is to provide onsite management for the Tierra Verde Community Recreation Fields and to provide community space for events and meetings. The facility's location and funding can meet these needs, but they also limit the size and scope of the project.
Project Design
An initial design has been prepared for a 4,000-square-foot facility. Pinellas County held a community meeting on October 12, 2022, at the Island Chapel to provide an update and hear community input. The County also collected online feedback until October 26 at https://www.opentownhall.com/portals/255/Issue_12282. A follow up meeting to review updated plans with the community was held on February 16, 2023. (See project update.)
Project Contacts
Brian Lowack (BLowack@pinellas.gov), Assistant to the County Administrator for South County, 727-464-5758
Christopher Kelsey (ckelsey@pinellas.gov), Project Manager, (727) 464-5314