Energy Initiatives
Pinellas County is committed to reducing its carbon footprint to work toward a more sustainable future. The programs below help us reduce our energy consumption and transition to cleaner energy sources.
Ready for 100 Clean Energy Commitment
In November 2021, the Pinellas County Board of County Commissioners adopted a resolution setting clean energy targets as a part of Sierra Club's Ready for 100 campaign. The resolution sets goals to transition to renewable, zero-emission, clean energy use as follows:
50% of electricity for County government operations by 2030
100% of electricity for County government operations by 2040
100% countywide by 2050
The resolution directs all County departments to incorporate the clean energy targets into their policies and planning processes. The goals will also be incorporated into the County's Sustainability and Resiliency Action Plan.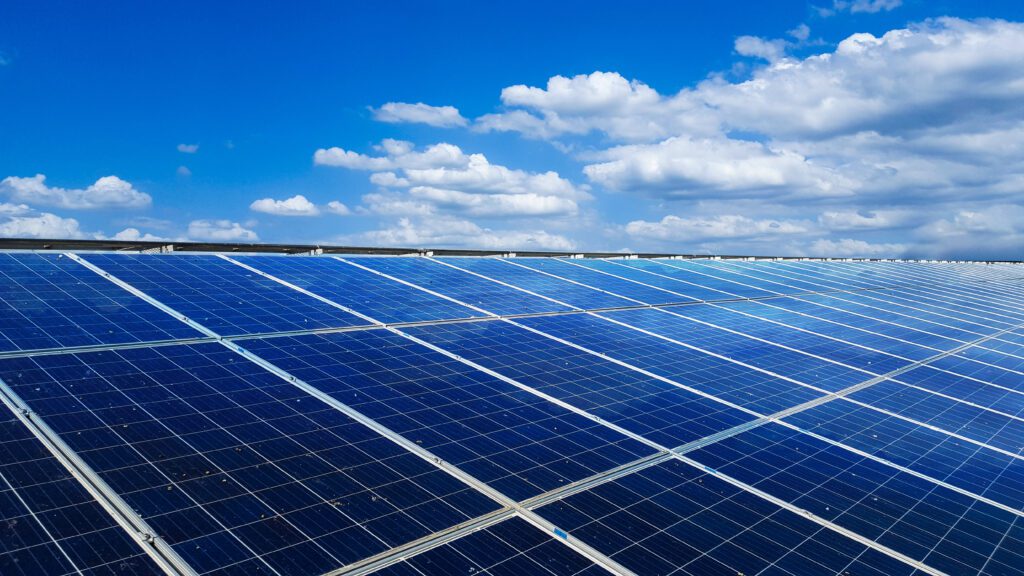 Downtown Central Energy Plant
Pinellas County's Downtown Central Energy Plant generates and delivers chilled water through an underground piping network to provide energy efficient air conditioning to several County buildings throughout downtown Clearwater. The plant is currently saving the County more than $1.5 million in annual operating costs — primarily from reduced energy and water use — and will reduce the County's carbon dioxide footprint equivalent by 35,000 tons over the life of the plant. To further save costs, the County recently installed rooftop solar panels at the facility.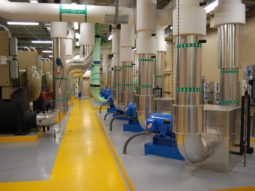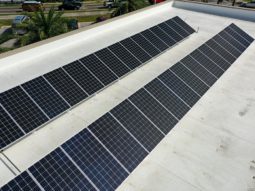 LED Street Light Replacement Program
This program was established to replace all County-maintained arterial streetlights, which reduce energy bills and overall maintenance. Transportation Operations staff recently converted the lights during their routine maintenance on the system.
Energy Management Initiative
Pinellas County's Facilities and Real Property Division has launched a pilot program to collect and analyze data on County buildings' heating, ventilation and air conditioning. At the end of the pilot program, the County will develop a plan for retrofits and ongoing maintenance of buildings' mechanical and electrical systems to manage and reduce energy consumption.
Clean Energy Connection Program
By entering Duke Energy Florida's Clean Energy Connection Program in 2022, Pinellas County will offset 40% of its energy consumption through solar power generation.
Electric Vehicles
To reduce our carbon footprint and stay current with emerging technologies, Pinellas County is gradually replacing our gas-powered vehicles with electric vehicles. We currently have seven fully electric vehicles (EVs) and three hybrid vehicles for County operations, and plan to transition our whole light-duty vehicle fleet to EVs over the next 10 years. In addition, we are developing an electric vehicle charging infrastructure master plan for both County operations and public use. There are currently eight publicly accessible electric vehicle charging stations at County facilities as part of Duke Energy's Park & Plug program.

Learn more about electric vehicles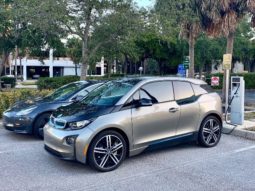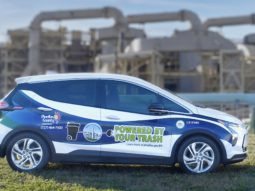 Pinellas County Energy and Water Management Directive
Pinellas County promotes and incentivizes energy and water conservation throughout all County-owned and operated facilities, as well as leased facilities where the Board of County Commissioners is responsible for utilities costs. The Pinellas County Energy and Water Management Directive is ongoing and has resulted in energy and water conservation in the near- and long-term. These conservation measures include electric, natural gas, water, sewer and non-vehicular fuel oil.
Learn more about using solar energy to reduce your environmental impact – and your energy bill.