Emergency Management Department
Pinellas County Emergency Management partners with the whole community to prepare for disasters, plan emergency response and work toward recovery for all of Pinellas County.
Quick Facts
How We Started
Our history started in the 1950s with the creation of the Pinellas County Civil Defense to protect against nuclear threat. Over the years, it evolved to a All-Hazards approach.
Weather Ready
As a participant in the National Weather Service Weather-Ready Nation program, we join a national effort to build resiliency through local efforts.
Accomplishments
Hurricane Ian Response
As Hurricane Ian approached, Pinellas County distributed more than 37,000 sandbags and sheltered more than 5,000 residents and their pets. The County Information Center staff received 13,000 calls and 3,000 Live Chat messages from residents, and emergency personnel throughout the county continue to serve.
Strategic Plan
Emergency Management maintains a five-year Strategic Plan with a focus on four overarching goals: address at-risk populations; engage and empower Whole Community partners; ensure operational readiness; and promote resilient communities.
Whole Community Preparedness
Since the beginning of the 2022 Hurricane Season, we worked with partners to share preparedness information with 250 at-risk residents, assembled 1,000 Hurricane/Hygiene Kits for low-income families, and distributed 1,700 emergency weather radios to vulnerable residents. See how you can Get Involved.
September 24, 2022
Because Pinellas County is included in the governor's state of emergency declaration for Tropical Storm Ian, residents and visitors are protected by…
Services
Information & Resources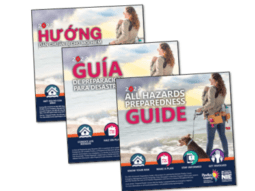 Time to prepare for Hurricane Season with the Ready-Set-Protect Webinar Series
Time is the one resource you cannot get more of
Last hurricane season, Hurricane Ian became the third-costliest weather disaster on record in the US and the deadliest to strike the state of Florida since 1935. Understanding your risk from severe weather and having a plan for hurricane season is essential to staying safe.
In the 2023 Ready-Set-Protect Webinar Series, Pinellas County Emergency Management and affiliated community partners will discuss preparation, evacuation zones, emergency shelter options, special needs, and insurance considerations, providing information and resources to assist the community in best preparing for hurricane season.
Mobile Home Communities   Feb. 23, 2023 | 1 – 2 p.m.
Recording (1:01:07)
General Preparedness           March 23, 2023 | 1 – 2 p.m.
REGISTRATION LINK
Pinellas County Businesses     April 13, 2023 | 1 – 2 p.m.
REGISTRATION LINK
Faith-Based Organizations     May 25, 2023 | 1 – 2 p.m.
REGISTRATION LINK
 Registration is required. All programs will be recorded and made available for viewing to those not able to join us.
Please contact Pinellas County Emergency Management with any questions or for assistance with registration at ema@pinellas.gov.