Human Services Department
Pinellas County Human Services works with our partners to help County residents meet essential needs and increase their self-sufficiency through a range of community programs covering health, homelessness, consumer protection, veteran services, justice coordination services, financial assistance and more.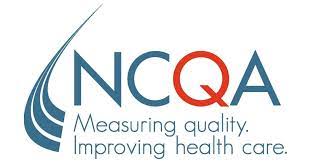 PCHS along with DOH received recognition for systematic use of Patient-Centered, Coordinated Care Management processes by NCQA from 10/25/2019 to 10/25/2020
Quick Facts
FY24 Pinellas County Social Action Funding
The Pinellas County Social Action Funding grant application period is open and will close Monday, June 19, 2023, at 4:00 pm.
https://portal.neighborlysoftware.com/PINELLASCOUNTYFL/Participant
Technical Assistance Meetings

All Social Action Funding applicants must attend one of two technical assistance meetings listed below, where we will provide an overview of the application process, scoring, awards, and performance outcomes, and answer applicant questions.

Attendance is Mandatory

Attendance at one of the two meetings listed below is a mandatory component of the application process. Meeting links will be posted here a half hour before each meeting.
Wednesday, May 24, 2023, at 2:00 pm

Thursday, June 1, 2023, at 10:00 am Zoom Link

Meeting ID: 812 5469 0776
Passcode: 449385
One Tap Mobile: +13052241968,,81254690776#,,,,*449385# US+16469313860,,81254690776#,,,,*449385# US
Dial by your location:  +1 305 224 1968 US, +1 646 931 3860 US, +1 301 715 8592 US (Washington DC), +1 309 205 3325 US, +1 312 626 6799 US (Chicago), +1 646 558 8656 US (New York), +1 507 473 4847 US, +1 564 217 2000 US, +1 669 444 9171 US, +1 689 278 1000 US, +1 719 359 4580 US,         +1 720 707 2699 US (Denver), +1 253 205 0468 US, +1 253 215 8782 US (Tacoma), +1 346 248 7799 US (Houston), +1 360 209 5623 US, +1 386 347 5053 US
Accomplishments
NCQA Patient-Centered Medical Home Recognition
Pinellas County Human Services and Department of Health received recognition for systematic use of Patient-Centered, Coordinated Care Management processes by NCQA from October 25, 2019 to October 25, 2020.
FY21 NACO Award Pinellas County Non-Congregate Sheltering Response
Pinellas County's COVID-19 Non-Congregate Sheltering Response was the first approved for FEMA's Public Assistance program for a homeless quarantine and isolation program utilizing hotel partners. The program had served 188 individuals and families through March 31, 2021.
Bayside Health Clinic Expansion Renovation
The Health Care for the Homeless Program, specifically Bayside Health Clinic, has benefitted from several capital improvement awards from the U.S. Department of Health & Human Services (HHS) and Health Resources & Services Administration (HRSA).  The three awards total $1,630,813 for a total expansion of 2,351 sq. ft. growing Bayside to a 5,351 sq. ft. facility.
May 4, 2023
Are you looking for health insurance? While the Affordable Care Act open enrollment for 2023 has ended, you may qualify for a…
June 5, 2023, 8:00 am | Bayside Health Clinic
The mobile unit is a medical office on wheels. It has provided basic care for more than 20 years. Pinellas County homeless…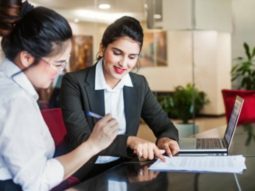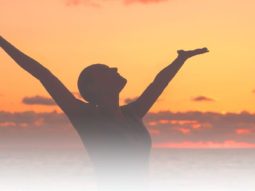 What We Do 
Human Services facilitates access to critical supportive programs and services across Pinellas County. Through both direct administration of programs and coordination with a broad array of contracted partners, the department seeks to support services, capacity, and community solutions to promote health and stability.
Human Services strives to protect consumers, connect veterans to benefits and resources, expand justice system supports, reduce homelessness and housing instability, improve access to health and behavioral health resources, fight food instability, support local emergency response, and coordinate with local system partners for program development, service planning and continuous improvement.
Within the department, there are divisions that work collaboratively to fulfill the department's role within the county.
Behavioral Health Data Scientist – conduct research into evidence-based practices, emerging practices, policy, and systems-oriented operations to guide collaborations with county-funded agencies and other funding or regulatory authorities to continuously inform and improve local service deliver models and programs.
Business Services – responsible for projects and grants accounting, grant billings, the production of financial statements, processing invoices for payment for suppliers and service providers, preparing the annual budget and similar activities.
Community Connections – one of three public facing divisions within The Human Services Department. The Division consists of three case management teams who facilitate eligibility and provide case management services to qualified low-income residents for the following programs:

Disability Advocacy – Assists eligible adult residents with applying for and securing social security benefits.
Family Housing Assistance Program (FHAP) – helps families experiencing homelessness who have been referred by the Pinellas County Coordinated Entry System (CES) with financial assistance and case management services to secure and sustain housing.
Pinellas County Health Program (PCHP)/ Health Care for the Homeless (HCH) – In partnership with the Florida Department of Health, the County Health program provides prevention-focused health care, mental health and substance use services, specialty care referrals, and case management services to qualified low-income residents.

Contracts Services – support the Human Services Department (HS) in prioritizing and maintaining effective, efficient, and sustainable contracted programs and services to meet community needs. For example:
Health Care Services – responsible for ensuring health programs are meeting the needs of residents and works in concert with the clinical provider of services, Department of Health Pinellas as well as behavioral health providers, and hospital partners.

Homeless Services – Human Services partners with multiple agencies to provide services and assist unhoused persons and those at risk of homelessness in our community.
Senior Services – help our senior residents find the resources and services they need.
Age Friendly Initiatives – provides a list of resources and services.

Program Services –work to enhance the Department's impact across human services through grant program development, consumer-focused initiatives, justice service coordination, quality assurance, planning, and information support, as well as special projects that arise. Core service areas include:

Consumer Protection – works to reduce and prevent victimization of consumers while helping to ensure local businesses don't engage in unfair, deceptive, or fraudulent business practices.
Grants Services – responsible for the identification, development, pursuit of new grant resources to further department goals, effective implementation of grant funded programs, as well as the ongoing administration and compliance of awarded grants.
Justice Coordination – works collaboratively with justice stakeholders and community providers to develop and implement programs that promote public safety and improve outcomes for justice-involved citizens in Pinellas County.
Planning and Quality Assurance – responsible for enhancing department and program planning, implementing the tools, information, and infrastructure to support department efforts, and developing processes to promote quality and improved program outcomes.

Veterans Services – assists veterans and their families access benefits provided by the State of Florida, the United States Department of Veterans Affairs and other government services.