Human Services Department
Pinellas County Human Services works with our partners to help County residents meet essential needs and increase their self-sufficiency through a range of community programs covering health, homelessness, consumer protection, veteran services, justice coordination services, financial assistance and more.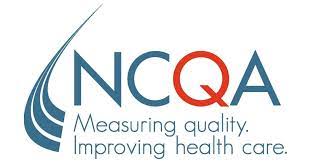 PCHS along with DOH received recognition for systematic use of Patient-Centered, Coordinated Care Management processes by NCQA from 10/25/2019 to 10/25/2020
Quick Facts
Funding and Partnerships
Funding – $65.9 million, with programs/services funded by a combination of general Fund, State and Federal Grants
Our primary partners are non-profit and community organizations, local, state and federal social service agencies, state and federal government, veterans, consumers and citizens in need.
Thank You To Our Partners
Pinellas County Human Services collaborates with several community partners to provide the best possible solutions, programs, and services. Working with community partners is essential to the success of the Human Services mission. Our collaborative efforts and working partnerships include, but are not limited to, justice coordination, federal housing assistance, age-friendly resources, and volunteer and donation opportunities. We appreciate the dedication of all of our partners to improving the lives of Pinellas County residents.
Mental Health Awareness
September is recognized as National Suicide Prevention Month. Human Services works with numerous agencies throughout Pinellas County to help individuals and families dealing with mental health issues. A few of the agencies providing services for some of the county's larger behavioral health programs are Directions for Living,  Personal Enrichment for Mental Health (PEMHS) and Operation PAR
Accomplishments
NCQA Patient-Centered Medical Home Recognition
Pinellas County Human Services and Department of Health received recognition for systematic use of Patient-Centered, Coordinated Care Management processes by NCQA from October 25, 2019 to October 25, 2020.
FY21 NACO Award Pinellas County Non-Congregate Sheltering Response
Pinellas County's COVID-19 Non-Congregate Sheltering Response was the first approved for FEMA's Public Assistance program for a homeless quarantine and isolation program utilizing hotel partners. The program had served 188 individuals and families through March 31, 2021.
Bayside Health Clinic Expansion Renovation
The Health Care for the Homeless Program, specifically Bayside Health Clinic, has benefitted from several capital improvement awards from the U.S. Department of Health & Human Services (HHS) and Health Resources & Services Administration (HRSA).  The three awards total $1,630,813 for a total expansion of 2,351 sq. ft. growing Bayside to a 5,351 sq. ft. facility.
November 29, 2022
Investigation of used auto dealership fraudster results in order of restitution for victims Beginning 2015 and continuing through 2018, multiple consumers purchased…
Services
Information & Resources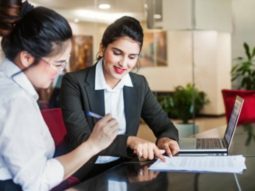 Projects
Programs