Human Services Department
Pinellas County Human Services works with our partners to help County residents meet essential needs and increase their self-sufficiency through a range of community programs covering health, homelessness, consumer protection, veteran services, justice coordination services, financial assistance and more.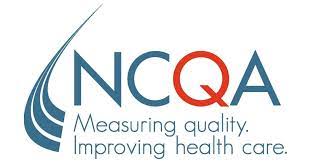 PCHS along with DOH received recognition for systematic use of Patient-Centered, Coordinated Care Management processes by NCQA from 10/25/2019 to 10/25/2020
Quick Facts
Age Friendly Pinellas Kick Off
The Age Friendly Pinellas Kick Off was held in February to discuss Planning for Pinellas County's next 5-year plan. "An Age-Friendly Community is one where a community's elected leadership has made a commitment to actively work with residents and local advocates to make their town, city, or county an age-friendly place to live through in the AARP Network of Age Friendly States and Communities." (AARP) Human Services serves as the lead in coordinating the county's plan. Pinellas County is recognized nationally by AARP as a leader in our approach working with department champions to create department-level plans and maintaining an Age Friendly lens in the work we do.
Thank You To Our Partners
Pinellas County Human Services collaborates with several community partners to provide the best possible solutions, programs, and services. Working with community partners is essential to the success of the Human Services mission. Our collaborative efforts and working partnerships include, but are not limited to, justice coordination, federal housing assistance, age-friendly resources, and volunteer and donation opportunities. We appreciate the dedication of all of our partners to improving the lives of Pinellas County residents.
Funding and Partnerships
Funding – $65.9 million, with programs/services funded by a combination of general Fund, State and Federal Grants.
Our primary partners are non-profit and community organizations, local, state and federal social service agencies, state and federal government, veterans, consumers and citizens in need.
Accomplishments
NCQA Patient-Centered Medical Home Recognition
Pinellas County Human Services and Department of Health received recognition for systematic use of Patient-Centered, Coordinated Care Management processes by NCQA from October 25, 2019 to October 25, 2020.
FY21 NACO Award Pinellas County Non-Congregate Sheltering Response
Pinellas County's COVID-19 Non-Congregate Sheltering Response was the first approved for FEMA's Public Assistance program for a homeless quarantine and isolation program utilizing hotel partners. The program had served 188 individuals and families through March 31, 2021.
Bayside Health Clinic Expansion Renovation
The Health Care for the Homeless Program, specifically Bayside Health Clinic, has benefitted from several capital improvement awards from the U.S. Department of Health & Human Services (HHS) and Health Resources & Services Administration (HRSA).  The three awards total $1,630,813 for a total expansion of 2,351 sq. ft. growing Bayside to a 5,351 sq. ft. facility.
March 1, 2023
The 2023 Juvenile Justice Citizens' Academy runs April 6 to May 25.
Services
Information & Resources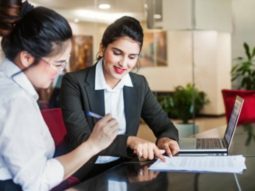 Projects
Programs