Human Services Department
Pinellas County Human Services works with our partners to help County residents meet essential needs and increase their self-sufficiency through a range of community programs covering health, homelessness, consumer protection, veteran services, justice coordination services, financial assistance and more.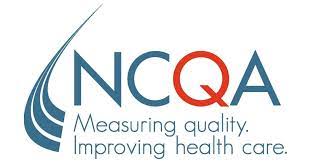 PCHS along with DOH received recognition for systematic use of Patient-Centered, Coordinated Care Management processes by NCQA from 10/25/2019 to 10/25/2020
Quick Facts
Telehealth is NOW Available !!
The Health Care for the Homeless Program is now making it easier than ever to access care by providing telehealth options. Individuals with a smart phone or access to a computer can schedule a convenient telehealth appointment with a health care provider.
Appointments can be made for follow up of acute and chronic conditions such as hypertension, medication refills, minor musculoskeletal aches/pains, minor injuries, minor skin rash, follow up after a hospital visit, lab orders, and review of lab and diagnostic test results. For those with limited access to a phone or computer, several convenient telehealth remote sites make it easy!
For more information or to schedule a telehealth appointment, contact us: (727) 453-7866.
Health Care for the Homeless Street Medicine
Pinellas County Human Services is making it easier to access health care by providing quality medical care to unsheltered individuals through Street Medicine. Services* are FREE and include:
Primary Medical Care
Wound Care
Dental Services
Vaccinations
Prescribed Medications
Mental Health Counseling
Substance Use Treatment
*Enrollment in the Pinellas County health Program may be required for some services. Make today the beginning of a healthier you! Call Mobile Street Medicine for more information. (727) 946-6714
FY23-24 Pinellas County Social Action Funding Awards
The Pinellas County Social Action Fund monies are used to support community agencies with programming in the areas of food/nutritional services, homeless prevention and supportive services, healthcare and human services for disadvantaged residents, and supportive services for an aging population.
Click here to see the FY23-24 Social Action Funding awardees approved by the Board of County Commissioners on September 19, 2023.
Accomplishments
Consumer Protection Investigation Leads to arrest and restitution for 30 Victims
Julie Longen, Investigator, Consumer Protection Division, was working on a telemarketing case and discovered after interviewing victims in that case mentioned sending money to a second person not related to the original case. She sought approval to investigate further, and a new criminal investigation was started. As a result of Julie's tenacity, justice was served with a guilty verdict, a sentence of 36 months in prison and restitution for 30 victims in 22 different states ages ranging from 64 to 96 in the amount of $203,941. The guilty individual in this case changed company names 7 times in five years. A total of 148 potential victims were contacted. Julie provided updates to the victims during the process. After collecting evidence for more than a year, the case was referred to the State Attorney's Office and the individual was arrested in July 2022. See News Release.
November 2, 2023
Pinellas County residents are advised that there has never been an authorized residential Property Assessed Clean Energy (PACE) program in Pinellas County….
December 5, 2023, 8:30 am | SVDP Center of Hope
The mobile unit is a medical office on wheels. It has provided basic care for more than 20 years. Pinellas County homeless…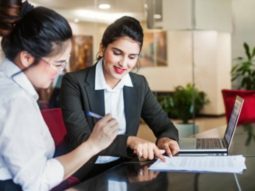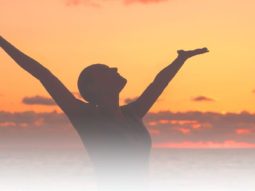 What We Do 
Human Services facilitates access to critical supportive programs and services across Pinellas County. Through both direct administration of programs and coordination with a broad array of contracted partners, the department seeks to support services, capacity, and community solutions to promote health and stability.
Human Services strives to protect consumers, connect veterans to benefits and resources, expand justice system supports, reduce homelessness and housing instability, improve access to health and behavioral health resources, fight food instability, support local emergency response, and coordinate with local system partners for program development, service planning and continuous improvement.
Within the department, there are divisions that work collaboratively to fulfill the department's role within the county.
Behavioral Health Data Scientist – conduct research into evidence-based practices, emerging practices, policy, and systems-oriented operations to guide collaborations with county-funded agencies and other funding or regulatory authorities to continuously inform and improve local service deliver models and programs.
Business Services – responsible for projects and grants accounting, grant billings, the production of financial statements, processing invoices for payment for suppliers and service providers, preparing the annual budget and similar activities.
Community Connections – one of three public facing divisions within The Human Services Department. The Division consists of three case management teams who facilitate eligibility and provide case management services to qualified low-income residents for the following programs:

Disability Advocacy – Assists eligible adult residents with applying for and securing social security benefits.
Family Housing Assistance Program (FHAP) – helps families experiencing homelessness who have been referred by the Pinellas County Coordinated Entry System (CES) with financial assistance and case management services to secure and sustain housing.
Pinellas County Health Program (PCHP)/ Health Care for the Homeless (HCH) – In partnership with the Florida Department of Health, the County Health program provides prevention-focused health care, mental health and substance use services, specialty care referrals, and case management services to qualified low-income residents.

Contracts Services – support the Human Services Department (HS) in prioritizing and maintaining effective, efficient, and sustainable contracted programs and services to meet community needs. For example:
Health Care Services – responsible for ensuring health programs are meeting the needs of residents and works in concert with the clinical provider of services, Department of Health Pinellas as well as behavioral health providers, and hospital partners.

Homeless Services – Human Services partners with multiple agencies to provide services and assist unhoused persons and those at risk of homelessness in our community.
Senior Services – help our senior residents find the resources and services they need.
Age Friendly Initiatives – provides a list of resources and services.

Program Services –work to enhance the Department's impact across human services through grant program development, consumer-focused initiatives, justice service coordination, quality assurance, planning, and information support, as well as special projects that arise. Core service areas include:

Consumer Protection – works to reduce and prevent victimization of consumers while helping to ensure local businesses don't engage in unfair, deceptive, or fraudulent business practices.
Grants Services – responsible for the identification, development, pursuit of new grant resources to further department goals, effective implementation of grant funded programs, as well as the ongoing administration and compliance of awarded grants.
Justice Coordination – works collaboratively with justice stakeholders and community providers to develop and implement programs that promote public safety and improve outcomes for justice-involved citizens in Pinellas County.
Planning and Quality Assurance – responsible for enhancing department and program planning, implementing the tools, information, and infrastructure to support department efforts, and developing processes to promote quality and improved program outcomes.

Veterans Services – assists veterans and their families access benefits provided by the State of Florida, the United States Department of Veterans Affairs and other government services.