Veterans Services Division
Pinellas County Veterans Services, a division of Human Services, assists veterans and their families access benefits provided by the State of Florida, the United States Department of Veterans Affairs and other government services.
Quick Facts
Important Message for Afghanistan Veterans and Families
We recognize how difficult it is for many, especially for those who served in Afghanistan, their families, survivors, and those who care for Veterans. We would like to spread the message of resources to help and reach as many as we can. We're not only encouraging those who need help to seek it, but we're working to ensure those affected know that what they feel – distress, anxiety, anguish, even questioning their service – are all normal feelings. Most importantly, let them know they are not alone.
If you are having thoughts of suicide, please call 1-800-273-8255, press Option 1 or visit the Veteran's Crisis Line website to text and chat.
October 14, 2021
Human Services Spotlight Series #20 Recovery Is a Process A homeless man turned his life around and rebuilt relationships with his family…
Information & Resources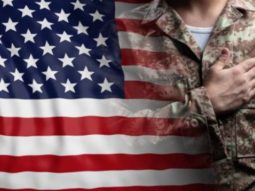 Programs