Office of Consumer Protection
Anyone could fall victim to a scam. If you are unable to resolve a problem such as  defective products, erroneous bills or non-delivery of goods or services, the dedicated employees of Pinellas County Consumer Protection can help. Consumer Protection is a division of the Human Services Department.
Quick Facts
New Towing Rates
"On August 15, 2023, the Pinellas County Board of County Commissioners approved Ordinance 23-18, revising Chapter 122 of the code, adding clarifying language and adjusting defined terms; amending section 122-40 relating to maintenance of records and towing agreements; amending section 122-42 establishing towing rates and adjusting various fees; providing for severability; providing for areas embraced; providing for inclusion in the code; providing for an effective date.
The ordinance was filed with the Department of State and was effective on August 21, 2023."
The amended ordinance can be viewed here: ARTICLE II.5. – NONCONSENSUAL TOWING AND TRESPASS TOWING FROM PRIVATE PROPERTY/Code of ordinances/Pinellas County, FL/Municode Library
September 1, 2023
The State of Local Emergency declared by the BCC on Monday remains in effect until Monday, Sept. 4.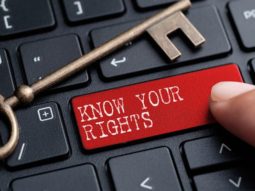 We Investigate
We work to find solutions that restore fairness and ensure legal compliance. Millions of dollars have been recovered for consumers through refunds, adjustments and court-ordered restitution. For assistance with a consumer problem, the first step is to file a written complaint online, by email or at our office.
Dispute Resolution
Our goal is to assist the parties in reaching a satisfactory resolution. The mediation process is conducted through telephone contacts and informal hearings, which are held at the offices of Consumer Protection, the consumer's residence or the business location.
Criminal Investigations
Violations of consumer protection laws can lead to criminal charges resulting in punishment for the offender and possible monetary reimbursement through court-ordered restitution.
We Regulate
The Office of Consumer Protection is responsible for licensing and enforcement of certain county ordinances that help protect the citizens of Pinellas County. These include:
Licensing
Monitoring
We Educate
Our goal is to prevent you from becoming a victim of a scam.
Consumer education presentations are given FREE to local civic groups, high schools and at community events.
Always verify that a business has the proper license for the job or service and check their complaint history.
Knowledge is your best defense against consumer fraud.
We Protect
Keep these helpful tips in mind:
Visit www.DoNotCall.gov to reduce unwanted solicitation calls by placing
your telephone number on the national Do Not Call Registry.
Read the fine print before signing a document or finalizing a purchase.
Beware of fraudulent offers and promotions that are too good to be true. These may include email solicitations, home improvement scams or high-pressure sales transactions.
Never "wire" money to an unknown person. You should not have to send money to receive a free prize or promise of employment.
Protect your personal information to reduce the chances of becoming a victim of identity theft.
Visit www.annualcreditreport.com to review your credit report annually.
Shop around, compare prices and obtain more than one quote for a product or service.