Audit shows Pinellas County in strong financial shape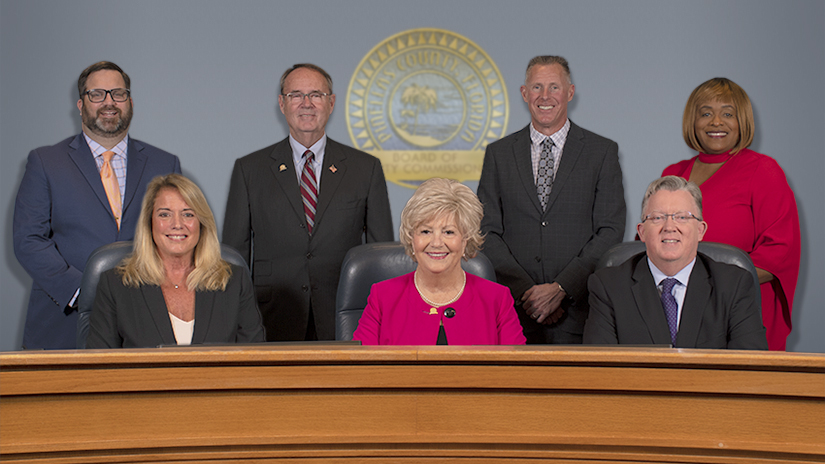 Pinellas County Government remains in strong financial shape going into the new budget year, with healthy reserves and minimal debt, according to the results of an independent audit shared at Tuesday's Board of County Commissioners meeting.
Continuing a long-term trend, Pinellas' debt per capita remained the lowest by far among a half-dozen comparable county governments across Florida, the audit by Tampa accounting firm Crowe LLP showed.
Pinellas County has no general fund debt, which is rare among Florida counties, said Ken Burke, Pinellas County Clerk of Court and Comptroller.
The audit also found no issues or concerns with how the County manages taxpayer funds or grants.
At the meeting, the Clerk of Court also released the 2022 Citizens' Guide to County Finances, a citizen-friendly snapshot of the County's finances. The guide can be viewed online.
Other Commission actions:
ARPA Nonprofit Fund Approvals: The Commission voted 5-1 to approve $10.5 million from the American Rescue Plan Act Nonprofit Capital Project Fund to go toward large capital projects supporting 11 local organizations that address health, food insecurity and services in communities that were severely impacted by the COVID-19 pandemic. Pinellas County Government has partnered with the Pinellas Community Foundation to disperse $19 million to local nonprofits from the County's $189 million in federal ARPA funds. Learn more about the fund here: https://pinellascf.org/grants/arpa/arpa-nonprofit-capital-project-fund/
Pride Month Proclamation: The Commission recognized June as Pride Month in Pinellas County with St. Pete Pride Executive Director Nicole Berman, Equality Florida Pinellas Development Director Todd Richardson, and Pinellas County Office of Human Rights Equal Opportunity Coordinator Mark Esparza. Florida's largest Pride celebration is held annually in St. Petersburg.
Hurricane Season Kickoff: Emergency Manager Director Cathie Perkins highlighted Pinellas County's efforts to prepare residents for the 2023 Hurricane Season (June-November), with a new countywide communications campaign and in-person presentations throughout the summer. Learn how to prepare: https://disaster.pinellas.gov