Commission approves $14.4M for affordable homes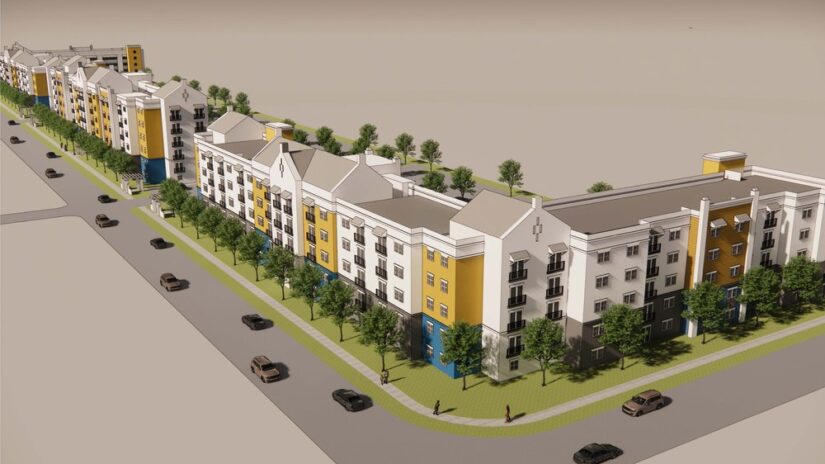 The Pinellas County Board of County Commissioners on Tuesday, Oct. 31, approved $14.4 million to support development of more than 300 homes for rent and homeownership for people at all income levels.  
The Commission approved $2 million to support a new project by Habitat for Humanity to build 54 townhomes at 1756 S Martin Luther King Jr. Ave., Largo. Local families will be eligible to participate in Habitat's program to purchase the homes at Longlake Preserves at an affordable price.
Additionally, the Commission increased funding from $5.6 million to $12.4 million for a previously approved development in St. Petersburg that will add 264 units at a former lumber yard at 3300 Fairfield Avenue South. The Fairfield Avenue Apartments has also received increased financial support from the City of St. Petersburg and other agencies to cover significant cost increases for the total project.
Both projects exemplify the goals of the Advantage Pinellas Housing Compact, a partnership between Pinellas County, Forward Pinellas and cities to preserve and create more homes that local people at all income levels can afford.
Since 2020, Pinellas County has supported development of more than 1,200 units of affordable and workforce housing completed or under construction, with 660 more approved for funding, including Longlake Preserves and Fairfield Avenue Apartments.
The County's Affordable Housing Development Program provides gap funding that enables developers to build homes and multifamily apartments with prices below the market rate.
Project Details
Longlake Preserves
Developer: Habitat for Humanity of Pinellas and West Pasco
Units: 54 townhomes for households earning at or below 120% of the Area Median Income (AMI) ($73,080 for an individual; $104,280 for family of four).
Location: 1756 S. Martin Luther King Jr Ave. in Largo.
Funding: Habitat owns the property and will develop the town homes with $2 million from the County's Penny for Pinellas fund, $469,000 from the City of Largo and $884,600 from the State of Florida. The balance will come from Habitat's resources and home sales proceeds.
Construction start: December 2023.
Fairfield Avenue Apartments
Developer: Fairfield Apartments LLC
Units: 264 apartments; 53 units for households earning less than 50% of AMI; 67 units at 80% of AMI or less, and the remaining 144 units those earning less than 120% of AMI.
Location: 3300 Fairfield Avenue South.
Funding: $56.1 million in federal HUD loan, $12.4 million in Pinellas County Penny funds, and $9.7 million from the City of St. Petersburg.
Construction start: TBD