Homeless Leadership Alliance calls for volunteers this holiday season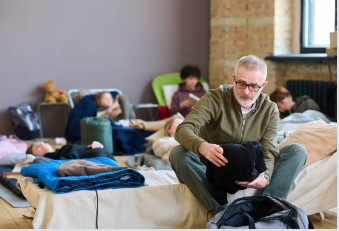 Are you looking for a way to give back this holiday season? The Homeless Leadership Alliance of Pinellas needs volunteers to ensure the most vulnerable members of our community stay safe and warm if Cold Night Shelters open across Pinellas County this holiday weekend.
Cold Night Shelters activate in Tarpon Springs, Clearwater, Pinellas Park and St. Petersburg when the National Weather Service predicts the "feels like" temperature will reach 40-degrees or colder throughout the county between 6 p.m. and 6 a.m. and serve over 320 guests experiencing homelessness. Each shelter provides a warm and safe place to sleep, and many sites also serve a meal.
Volunteers ages 18+ may be asked to check guests in, assist with meal service, help setup/breakdown, clean or monitor the shelter space.
Consider giving the gift of time and security this holiday weekend by volunteering at a Cold Night Shelter! Register to volunteer and learn more at www.PinellasHomeless.org/coldnightshelters.