New, re-elected County Commissioners sworn in at ceremony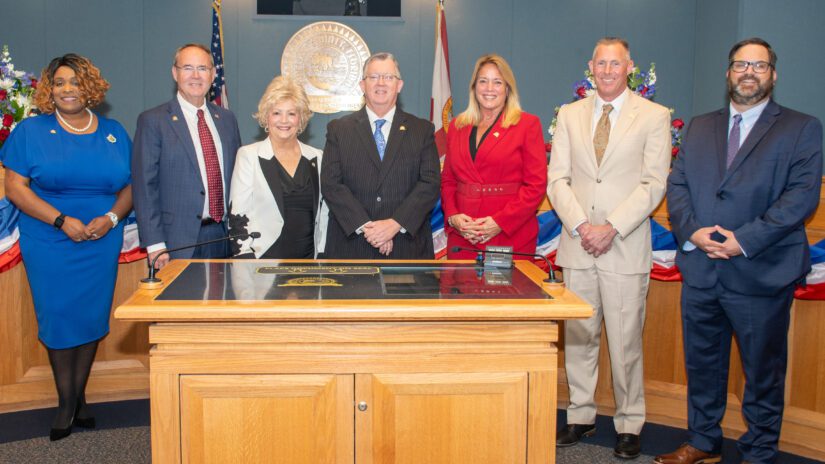 The Pinellas County Board of County Commissioners on Tuesday evening welcomed three re-elected commissioners and two new ones.
Commissioners Dave Eggers, René Flowers, Chris Latvala, Kathleen Peters and Brian Scott were officially sworn in at an Investiture Ceremony in the BCC Assembly Room. Latvala and Scott are newly elected members, while Eggers, Flowers and Peters were re-elected. The new Board will meet Dec. 8 for a work session and again Dec. 13 for a regular meeting.
Scott was elected countywide and represents District 2, which includes the northwest third of the county. Eggers, Latvala, Peters and Flowers represent single-member Districts 4, 5, 6 and 7, respectively.
The Board of County Commissioners works collaboratively to adopt local ordinances, approve the county budget and set millages, as well as provide policy guidance for Pinellas County government. The Board partners with local municipalities and agencies to deliver essential services to residents and visitors.
Commission meetings are typically held on the first and third Tuesday of each month, unless otherwise noticed. Meetings are broadcast on PCCTV on Spectrum Channel 637, Frontier Channel 44 and WOW! Channel 18 and are streamed on YouTube.