Pinellas County earns improved Class 2 rating from National Flood Insurance Program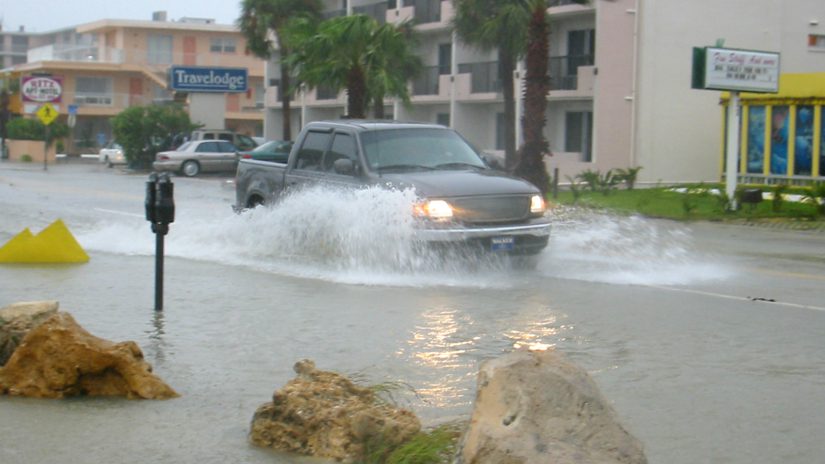 Pinellas County Government has earned an improved Community Rating System (CRS) rating from the National Flood Insurance Program (NFIP). The new Class 2 rating will provide unincorporated Pinellas County property owners and renters up to a 40 percent discount on NFIP flood insurance premiums beginning April 1, 2024.
Flood insurance helps people recover more quickly after a flood and is one of the best ways to protect against financial losses caused by flooding. It provides funding for flood damage repairs without the need to draw down savings and/or take on debt from disaster assistance loans.
The CRS Class 2 is the highest rating a Florida community has ever achieved and is in the top one percent of CRS communities nationwide. The new Class 2 rating—up from a Class 3 rating with a 35 percent discount —is projected to provide more than $10 million per year in annual savings on flood insurance premiums for unincorporated areas of the county.
The CRS program helps make flood insurance more affordable and promotes a comprehensive approach to floodplain management to reduce flooding impacts. In communities that participate in the CRS program, flood insurance premiums are discounted to reflect the reduced flood risk resulting from the community's floodplain best management efforts.
Pinellas County's floodplain management efforts include:
Conserving recreational and preservation lands in the floodplain, like Brooker Creek Preserve and Fort De Soto Park.
Improving flood risk mapping and floodplain development standards that address local flood risk and conditions.
Adoption of stormwater requirements, watershed management plans and a coastal vulnerability assessment.
Drainage system maintenance, including checking hot spot areas before and after significant storms to ensure conveyances are clear and perform as designed
Maintaining a robust Local Mitigation Strategy, Capital Improvements Program, and a comprehensive Emergency Response Plan to protect property owners and their investments.
Implementing the multi-jurisdictional Program for Public Information to ensure the public is informed about current and future flood risk, flood insurance, flood and hurricane preparedness, floodplain development requirements and mitigation strategies. Examples of projects include the online Flood Map Service and the Real Estate Flood Disclosure Program.
Pinellas County continues to encourage property owners to know their risk for flooding and to contact their insurance agent to purchase flood insurance and understand what is covered.
For more information, call the National Flood Insurance Program Help Center at 1-800-427-4661 or visit the FEMA Office of the Flood Insurance Advocate (OFIA) at www.fema.gov/flood-insurance/advocate. Pinellas County residents can also contact a Flood Insurance Advocate by visiting pinellas.gov/flood-advocates for more information. To learn more about flooding, visit pinellas.gov/flooding.