Retro-fit program offers conversion to turtle-friendly lighting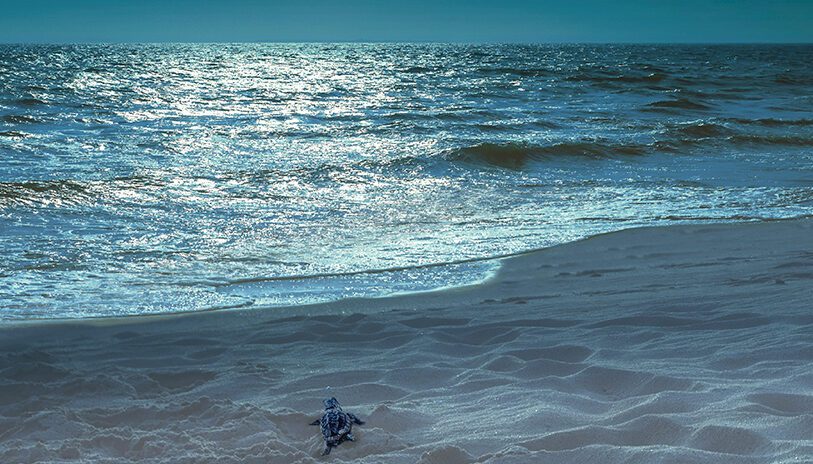 Artificial lighting along Pinellas County beaches can put sea turtle hatchlings at risk. New funding for an existing program will make it easier for beachfront property owners to create safer conditions for our beloved friends.
Sea Turtle Conservancy (STC) has grant funding available from the National Fish and Wildlife Foundation to help single-family homeowners, small condominium associations and businesses convert problematic white, unshielded lights to wildlife-friendly alternatives. STC partners with property representatives and owners to design cost-effective lighting plans that meet the needs of owners and guests. STC's lighting plans ensure that properties follow lighting ordinances in each area.
During nesting season (May 1-Oct. 31), thousands of sea turtles hatch on local beaches and look for the light of the moon to draw them to the sea. Instead, many are lured away from the water by artificial lights visible from the beach. Pinellas County has one of the worst rates of turtle disorientation, which can kill baby turtles as they become dehydrated, get eaten by predators, or are run over by motor vehicles when they crawl inland. Only 1 in 1,000 hatchling sea turtles will live to reach maturity, which is why we need to protect as many as we can.
The best option for protecting turtles is to prevent any artificial light from shining toward the beach during nesting season. If that's not possible, it's best to use lights that are low to the ground, amber colored (560 nanometer wavelength), and shielded so the light bulb isn't visible from the beach.
For more information, please visit https://conserveturtles.org/beachfront-lighting-lighting-and-dune-projects/. If you are interested in a lighting retrofit, contact the STC Lighting Team at (352) 373-6441 or Lighting Project Manager Rachel Tighe at rachel@conserveturtles.org.