Downtown Palm Harbor
Master Plan
The Downtown Palm Harbor Master Plan was developed to preserve and enhance the historic character and architectural heritage of Downtown Palm Harbor.
Combined with the proposed Downtown Palm Harbor Form Based Code (see below), these efforts aim to:
Create a unique and vibrant core to the coastal Palm Harbor community.
Expanding opportunities to live, work and play.
Enable the sustainable redevelopment of downtown Palm Harbor.
In October 2020, the Board of County Commissioners approved the Downtown Palm Harbor Master Plan. The 2020 Master Plan builds on the improvements that began 20 years earlier with the establishment of The Old Palm Harbor Main Street Program (OPHMS) and the creation of the Downtown Historic Palm Harbor Master Plan.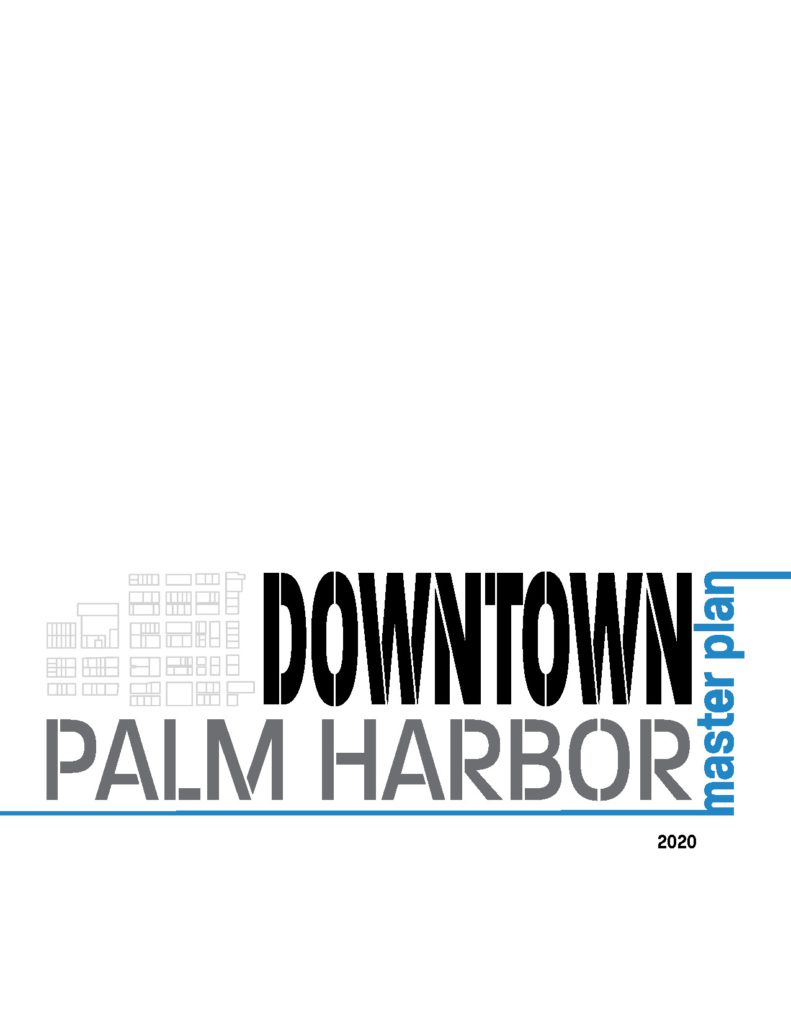 Through a series of focus group meetings and open houses, the County has worked with the community to identify local issues and concerns. This process led to several recommendations, including completion of a parking study, a retail study, an up-to-date historic survey, an ordinance approving the community's desire to become a golf cart community and several other considerations for the downtown area.
The approved 2020 Master Plan describes today's conditions, the public participation process and the associated efforts and findings.
View the approved 2020 Downtown Palm Harbor Master Plan.
Form Based Code
The Downtown Palm Harbor Master Plan will be accompanied by a zoning tool commonly referred to as a Form Based Code (FBC). FBC is often used in neighborhood downtown areas to manage growth by using physical form (rather than use) as the organizing principle. Traditional zoning tends to separate where we live from where we work, learn, play and shop. FBC encourages a stronger mix of uses and promotes walkable communities.
An FBC Zoning District and an expanded Activity Center (Comprehensive Plan Future Land Use designation) are being proposed to enhance development in the downtown area. These changes will promote investment in Downtown Palm Harbor while protecting the unique, historic character of the area.
View the latest Downtown Palm Harbor Form Based Code information (Article XII, Chapter 138, Pinellas County Land Development Code):
Persons with disabilities may contact our Office of Human Rights by calling (727) 464-4880 or by email for additional assistance with these documents.