Homebuyers can get up to $75K zero-interest loan for down payment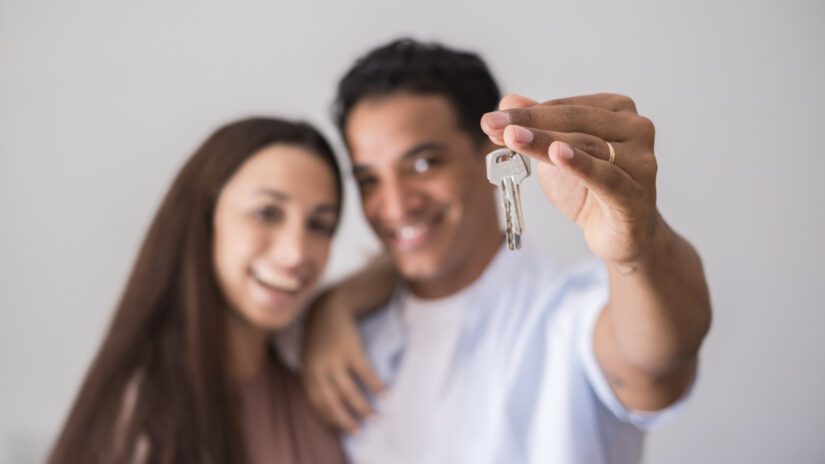 Buying a home is a dream that's become out of reach for many hardworking Pinellas residents, but a newly-increased program for people with limited incomes is already helping fulfill that dream with up to $75,000 for down payments and closing costs.
Pinellas County's Down Payment Assistance Program recently increased the assistance available to between $50,000 and $75,000 (depending on income). Those with incomes of $73,080 or less for an individual may qualify for the expanded help, which comes in the form of a zero-interest, deferred loan.
The County assistance is available for homes in unincorporated Pinellas and most cities, except for Largo, Clearwater and St. Petersburg, which have their own programs.
Mortgage professionals can apply on behalf of homebuyers at: https://pinellas.gov/downpayment.
The program is already helping people like Pinellas County Schools teacher Dylan Floyd. Floyd moved back to his home in Pinellas after graduating college and taking a job at a local middle school, but finding a home in the county's tight real estate market was a big challenge.
"Especially lately with the different interest rates moving around and pricing going up in Florida, it was difficult. My friends and I, we found ourselves looking at Zillow every night and Redfin and sending each other listings, but none of it was really within reach," said Floyd, who purchased a condo in the Bardmoor area of unincorporated Seminole.
"With the Down Payment Assistance Program, it opened up the options of the houses that were listed, so I could branch out and look at things that I didn't think were possible."
The increased loan assistance of up to $75,000 is made possible through the State Housing Initiatives Partnership (SHIP) and will be available for a limited time.
Qualifying income & terms
| | | |
| --- | --- | --- |
| Income Level (AMI) | Maximum Award Amount | Payment & Terms |
| Very-Low Income Households (<50% AMI) Up to $30,450 annual income for individual; $43,450 for family of four. | $75,000 | Deferred Payment, full forgiveness after 30 years (full repayment required if sold before end of term) |
| Low-Income Households (51-80% AMI) Up to $48,650 annual income for individual; $69,500 for family of four. | $75,000 | Deferred Payment, full forgiveness after 30 years (full repayment required if sold before end of term) |
| Moderate Income Households (81-120% AMI) Up to $73,080 annual income for individual; $104,280 for family of four. | $50,000 | Payment is deferred for 5 years and then repayment in monthly payments over the remaining 25 years of the 30-year term (full repayment if sold before end of term) |
Other help available
The Down Payment Assistance Program is just one of the ways Pinellas County is supporting people struggling with the high cost of housing.
Through the Advantage Pinellas Housing Action Plan, Pinellas County and city governments have committed to supporting existing and new homes for rent or homeownership that are affordable to people at all income levels.
Public-private partnerships have already resulted in thousands of new affordably-priced homes coming into the real estate market in the last few years.
Additionally, Pinellas County is helping existing homeowners maintain and improve their homes through the Home Repair Loan Program, which offers up to $55,000 with zero interest to upgrade or replace essentials like roofs, windows, doors, air conditioners and more. More information on that program is available at pinellas.gov/homerepair.