Pinellas land trust ensures 85 new senior units in St. Pete will remain affordable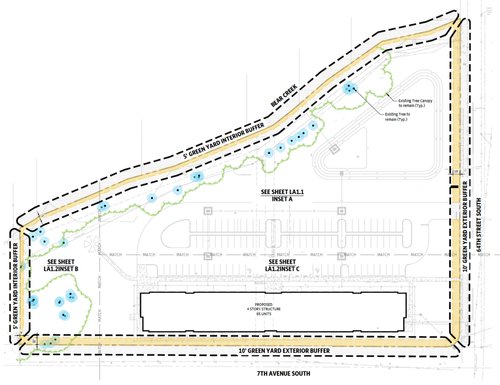 An 85-unit development for seniors under construction in St. Petersburg will remain permanently affordable due to a land agreement managed by the Housing Finance Authority of Pinellas County (HFA).
The HFA closed on the bond financing for Bear Creek Commons on May 31, 2023. The new construction multifamily development located at 635 64th St. S., St. Petersburg, will be set aside for senior households earning at or below 80 percent of the area median income (AMI), which is $46,000 per year for an individual, increasing with household size.

Blue Sky Communities LLC is the developer of Bear Creek Commons. The HFA used City of St. Petersburg's Penny for Pinellas funds to purchase the land for the development. The land was placed into a land trust that is administered by the HFA on behalf of the city to be leased to the developer for 99 years (and renewable for another 99 years after that) in exchange for the developer agreeing to keep the units permanently affordable .

This is the first multifamily development to use the City of St. Petersburg's Penny for Pinellas funds. The development broke ground on Monday, June 5, 2023.
The HFA is proud of the public-private financing partnership that included the HFA, the City of St. Petersburg, Blue Sky Communities LLC, Florida Housing Finance Corporation, TD Bank and Raymond James Bank.