Youth Advisory Committee – History
The Youth Advisory Committee (YAC) was established in 2001 as a way for our county's younger residents to provide input and assistance to the Pinellas County Board of County Commissioners (BCC). This committee assists the commission by identifying the younger generation's needs, organizing activities that are beneficial to the community, suggesting services they need as a group and becoming active participants with their adult counterparts in county programs.
View the resolution re-establishing the Youth Advisory Committee.
---
Projects
2019-2020 Community Service Project
2018 BCC Board Presentation
YAC members formed two committees – One for Penny for Pinellas and another for Teen Auto Theft. Each committee researched their topic, provided history and presented solutions to the BCC Board on June 5, 2018.
2017 YAC – We are Pinellas County
This video is a student driven project that helps promote YAC as a leadership opportunity within Pinellas County and is used as a recruiting tool for new YAC members.
2016 Watershed Photo Contest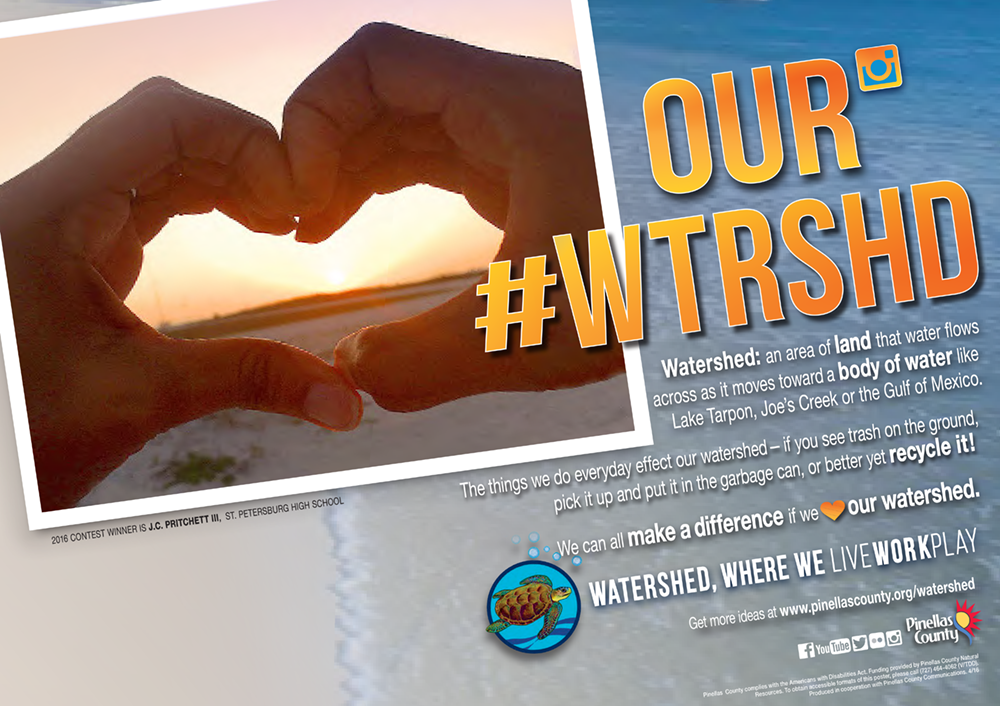 J.C. Pritchett III won the high school Watershed Photo Contest in 2016. This photo is featured in both the public education campaign poster and video.