Backflow Prevention Assembly Charge
What is a Backflow Prevention Assembly?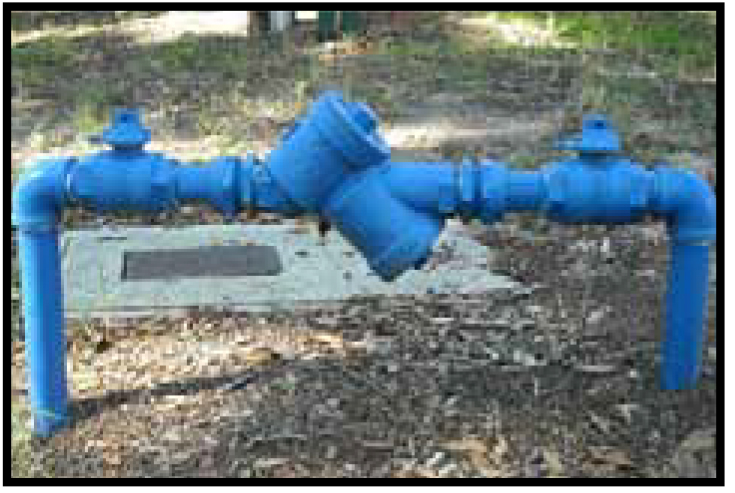 A backflow prevention assembly is a device attached to the drinking water meter that keeps potentially contaminated water from the main water line. They are required by Florida Administrative Code and by local ordinance to protect the drinking water supply, keeping you healthy and safe. These assemblies are tested and repaired as needed to meet minimum requirements.
Learn more about backflow prevention assembly types.
Where are Backflow Prevention Assemblies Required?
Pinellas County Utilities is required to install backflow prevention assemblies on properties with reclaimed water availability, commercial properties and for participants of the Alternate Water Sources Rebate Program. Backflow prevention assemblies are also installed on firelines at designated properties.
Learn more about typical assembly locations.
Backflow Prevention Assembly Charges
| Assembly type | Bimonthly charge |
| --- | --- |
| Residential (< 1") | $3.18 |
| Commercial/Small Fireline (< 2") | $11.67 |
| Commercial/Multi-Family (type DCVA/DCDA, > 4") | $30.83 |
| Commercial/Multi-Family (type RP, > 4") | $31.67 |