Citizens Guide to the Budget
The Pinellas County Board of County Commissioners (BCC) is dedicated to delivering first-class services to the public and our customers. The Commission has defined a Strategic Plan built upon the priorities of the community. This plan guides the work the County does every day and helps decision-makers to be responsible stewards of the public's resources, which includes ensuring the financial stability of the county.
Visualize the Budget
Use the tools below to see a visual representation of how the budget affects you.
Capital Improvement Projects Map Viewer
Navigate the Capital Improvement Projects (CIP) Map Viewer to see an overview of the County's major projects to improve our infrastructure and essential services for Pinellas County residents and visitors. Sort projects by category and drill down to learn more about a project's details and current status.
Budget Materials
View current and previous budgets below. The Fiscal Year (FY) runs from October 1 – September 30.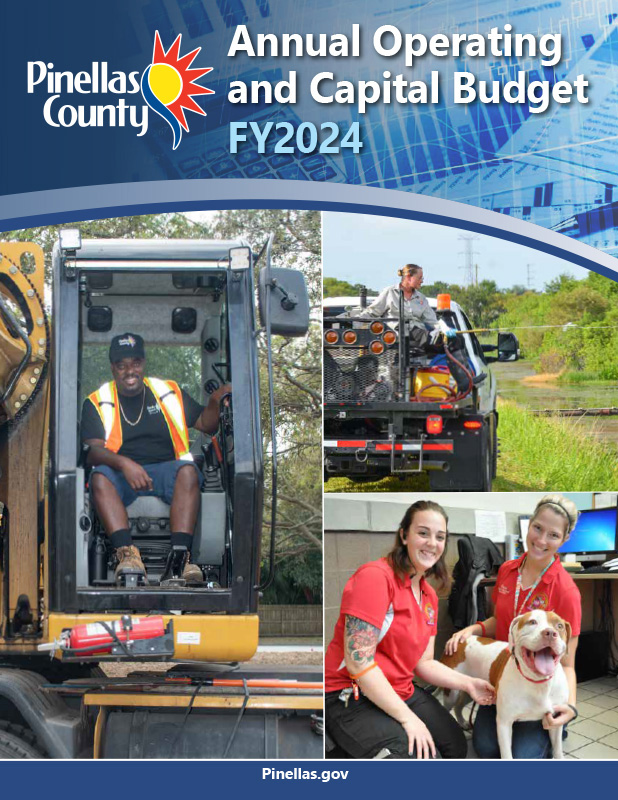 Budget Archives
For budget archives predating the FY2020-21 budget, please submit a public records request.
Related Reports
How the Budget Works
What About Taxes?
Videos