Heritage Village opens historic Turner Bungalow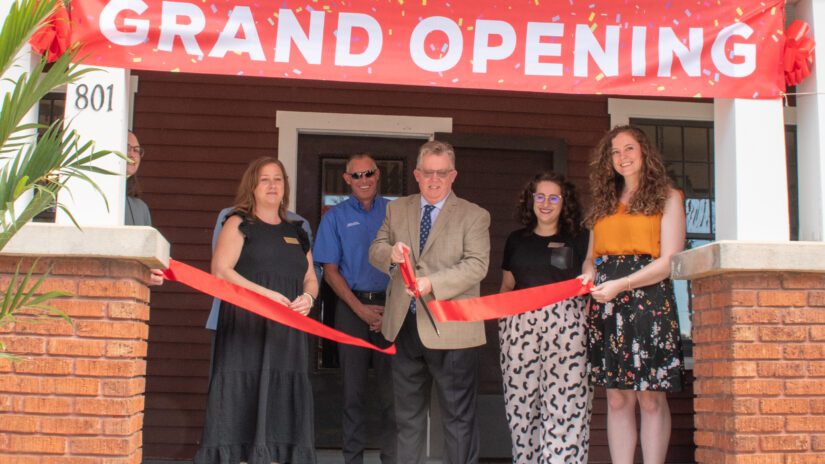 Pinellas County Parks & Conservation Resources and Heritage Village officially opened the Turner Bungalow to the public for the first time since its acquisition in 2014 with a ribbon-cutting ceremony.
Originally located at 801 S. Fort Harrison Ave. in Clearwater, the Turner Bungalow is a pristine example of Florida vernacular architecture. This historic residence built in 1915 was the home of Alfred Cleveland and Amber Clark Turner and remained in the family for nearly a century.
"History tells our story and we want to tell our story for the next generation," Pinellas County Commissioner Charlie Justice said. "Some of that is in our activities and moments, but a lot of it is in our places. A place like this house that's significant for its architecture of the time, it's really special."
The most recent resident of the home was Alfred and Amber's daughter, Geraldine "Gere" Clark Turner, who bequeathed the house and its contents to Pinellas County's Heritage Village in 2014.
"We are honored to have been entrusted with the Turner family patrimony, a valuable collection, which further communicates the history of Pinellas County," Heritage Village Operations Manager Monica Drake said. "The Turner Bungalow is a very special and unique acquisition."
The Heritage Village staff completed extensive restoration of the house's floor, ceiling, walls, windows and other architectural elements to ensure this unique gift provides an authentic look at Florida vernacular architecture.
The current exhibit provides a glimpse into the Turner family's life, highlighting the family history and restoration of the bungalow. The permanent exhibit, which will be curated with items from the approximately 5,000 donated along with the house, will open in fall 2024.
Heritage Village is a 21-acre living history museum located in the heart of Pinellas County. Its natural pine and palmetto landscape is home to some of our most historic buildings. Learn more at https://www.heritagevillagefl.org/.