Bayside Health Clinic Expansion and Renovation Project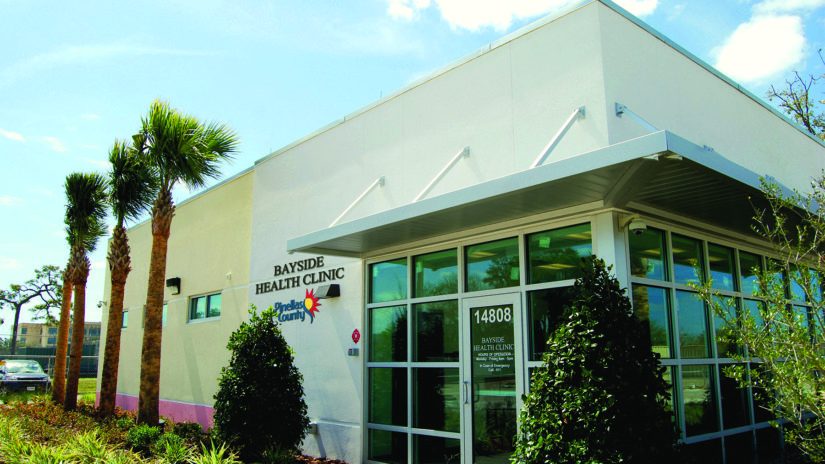 Project Location
14808 49th Street North Clearwater, FL 33762
Project Status
Construction: In progress
The Bayside Health Clinic will grow in size using funds granted to Pinellas County's Health Care for the Homeless Program. The awards total $1,630,813, and come from the U.S. Department of Health and Human Services and the Health Resources and Services Administration. Those funds will be used to add 2,351 square feet of space to the clinic, bringing its total size to 5,351 square feet.
The project will be split into three phases.
Phase I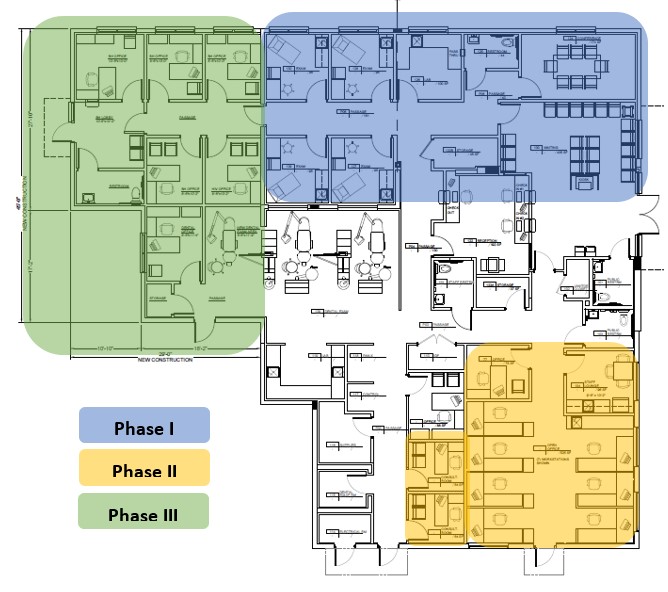 Through the Capital Assistance for Disaster Response Efforts (CADRE) grant ($811,861), Bayside Health Clinic will expand by 1,251 square feet. The extra space allows for additional exam rooms that incorporate negative pressure capabilities. This feature allows the clinic to isolate patients with airborne infectious diseases. In addition to the exam rooms, the facility will renovate existing rooms to add telehealth and supportive services. The project will add meeting space and storage for personal protective equipment and supplies to respond to emergencies involving hazardous materials. The three-year award ends in August 2023.
Phase II
Through the American Rescue Plan supplemental funding award ($286,480), and upon completion of Phase I, approximately 1,056 square feet of the building will be renovated. The renovated space will be reconfigured to provide offices for improved care coordination, client consultation and improved workflow in the dental lab. The work will include converting three exam rooms and one office into a collaborative workspace. Those renovations will allow the clinic to bring back staff who previously were moved off-site to address a lack of workspace in the facility. The two-year award period ends in March 2023.
Phase III
Through a second American Rescue Plan grant award ($532,472), an additional 1,100 square feet for consultation space and offices will be added. These spaces will allow the clinic to bring its behavioral health providers into the facility. Having those providers on site will allow for a more client-friendly coordination of behavioral health services. In addition to the offices, the facility is adding a third dental operatory chair, dental office and storage closet to meet the increased demand for services. Finally, the clinic will add one restroom and additional lobby space to accommodate the increased building capacity. The three-year award ends in August 2024.