Dansville Community Park
Last updated on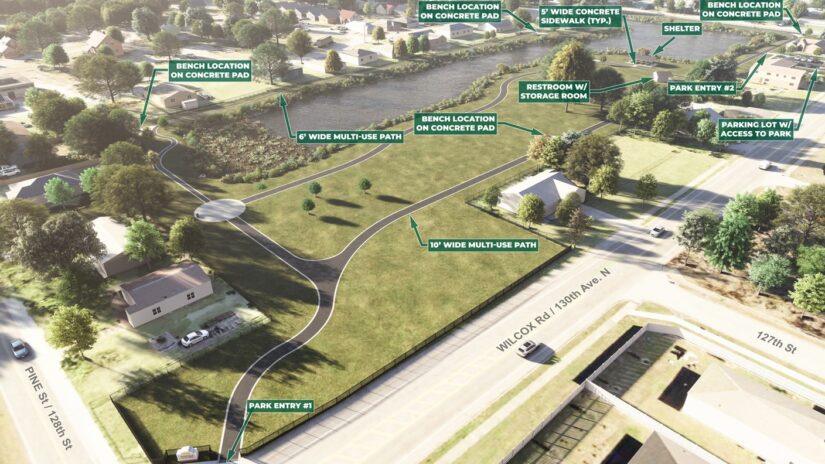 Project ID
006025A
Project Location
Wilcox Road, between Jackson Street and Pine Street
Project Status
Design: In progress
Project Overview
The project is located in the Greater Ridgecrest Area and is approximately 12 acres in size. The objective is to create a new park around the Dansville retention pond (Mill Pond).
The park will include a multi-use path, sidewalk, benches, picnic shelter, restrooms, parking lot and open green space.
Project Location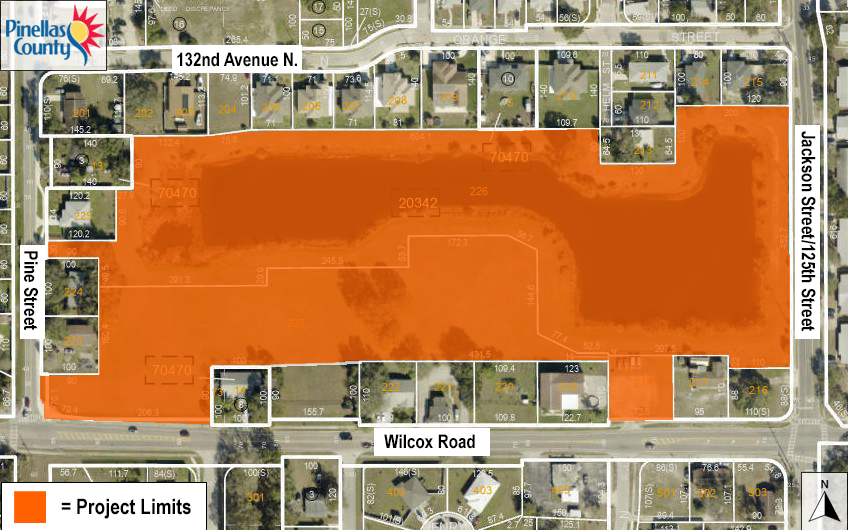 Proposed Project Designs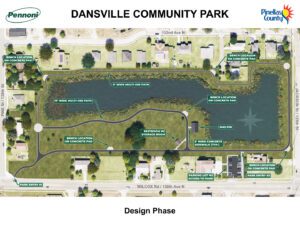 Project Timeline
Design: February 2023 – Spring 2024
Construction: Fall 2024 – Spring 2025
Community Outreach
July 27, 2023: Pinellas County held a Project Information Meeting from 5 to 6:30 p.m. in the Magnolia Room at Pinellas County Parks & Conservation Resources, 12520 Ulmerton Road in Largo, to provide information on the Dansville Community Park project.
Project Funding
This project is supported by:
Federal award number SLFRP4653 awarded to Pinellas County Government by the U.S. Department of the Treasury (American Rescue Plan Act of 2021).
Contact Us
Dan Glaser, P.E.
Project Manager
Public Works / Capital Improvements
14 S. Fort Harrison Ave., Clearwater, FL 33756
(727) 464-5209
dglaser@pinellas.gov