Utilities Security / Safety
Pinellas County Utilities (PCU) not only provides water, wastewater and solid waste services, but also protects critical infrastructure. We have safety procedures in place, but we still need your help.
We all must report any suspicious activities – even if it doesn't seem that significant. This helps with security and creates a safe environment. PCU is involved in the Pinellas County Anti-Terrorist Task Force, which evaluates and analyzes all reports. Together, we can all help protect our community resources.
Call (727) 582-2379 and report:
Date of the incident.
Time of the incident.
Incident location.
Vehicle license plate number.
Number of people involved.
---
Unauthorized Equipment and Personnel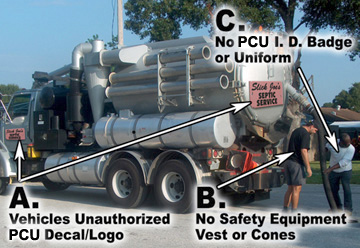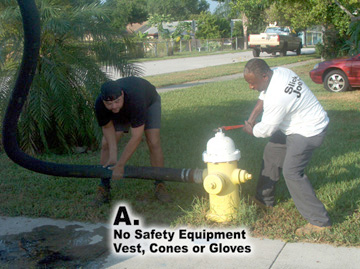 REMEMBER: Only PCU-uniformed employees with a county-issued ID badge are authorized to work on public equipment and structures.
---
Authorized Equipment and Personnel