County saves thousands by converting to LED streetlights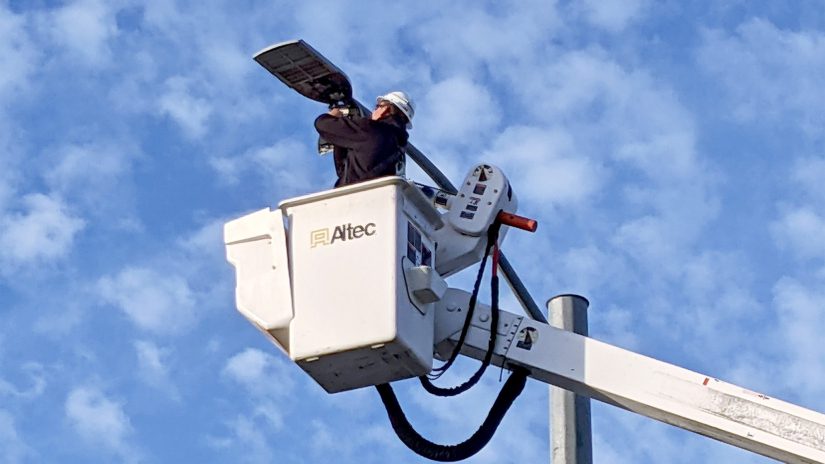 Pinellas County's switch to LED streetlights on several of our roads has saved the County nearly $129,000 per year in electricity costs, according to a recent analysis completed by Pinellas County Energy and Water Conservation Program.

In 2017, the County's Public Works Department replaced more than 1,600 streetlights along major roads with energy-efficient, metered LED lights. Metered lights allow tracking of electricity use and costs.
County staff analyzed data on nearly 200 of the lights to estimate total energy and cost savings. They found that the switch to more energy-efficient streetlights saved about 1.9 million kilowatt-hours of electricity per year – about a 54 percent decrease in energy use. This not only saved nearly $129,000 per year in energy costs but also reduced greenhouse gas emissions equivalent to removing 290 gas-powered cars from the road for a year.
The analysis also found that converting to LED streetlights reduces the need for repairs and maintenance, which reduces the County's overall operations and maintenance costs by about 48 percent. It's estimated that the return on investment per streetlight is about 1,744 percent!
The streetlights in this study represent only a portion of Pinellas County's LED streetlights. To learn more about Pinellas County's efforts to reduce energy use, visit pinellas.gov/energy.