Wellhead Protection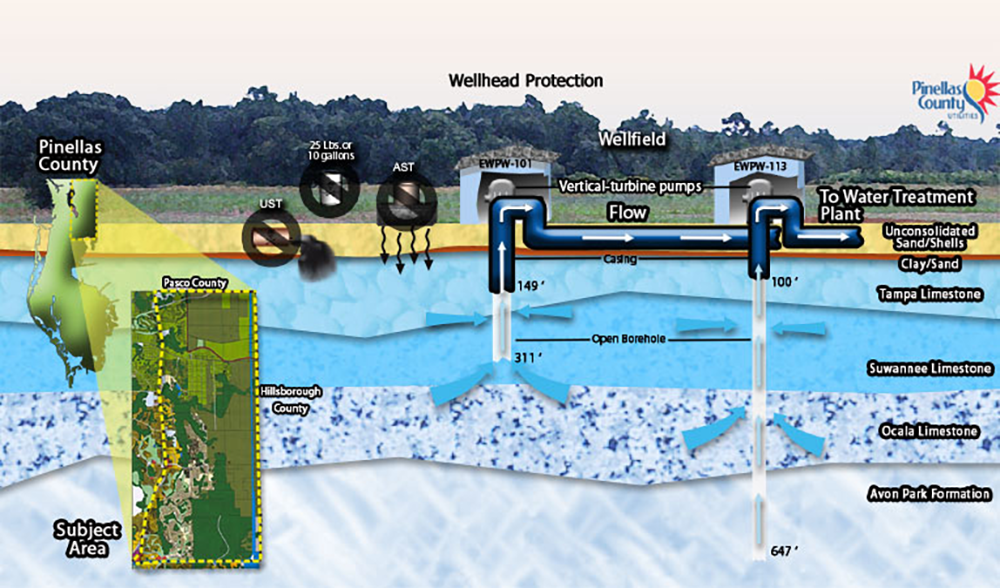 A portion of Pinellas County's potable (drinking) water supply comes from groundwater sources. There is a risk of hazardous or toxic materials contaminating the groundwater supply. As a result, a Wellhead Protection Zone Ordinance is enacted to keep Pinellas County visitors healthy and safe.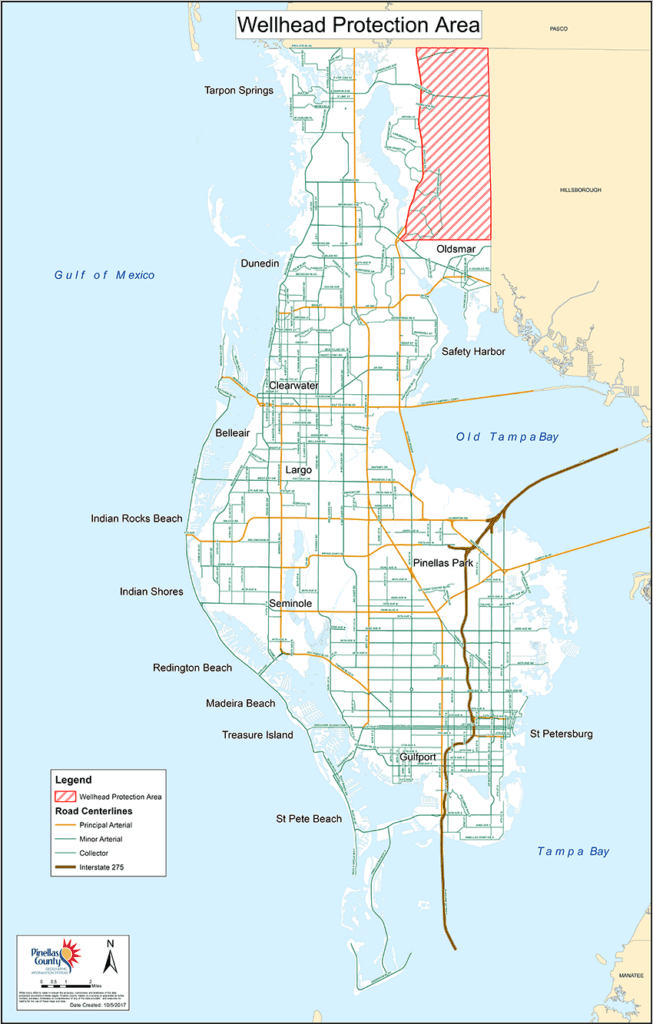 Where is the Wellhead Protection Zone?
The Wellhead Protection Zone is in Northeast Pinellas. Its boundaries are Pasco County on the north, Hillsborough County on the east, East Lake Road on the west and the Florida Power right-of-way on the south.
Wellhead Protection Ordinance
The Wellhead Protection Ordinance is designed to regulate substances that may affect public drinking water supply wells and wellfields. It does this by prohibiting or restricting all non-residential activities that use, handle, produce, dispose and/or store regulated substances within the zone of protection. The exception are those under the general exemption and special exemption ordinance provisions. If a pre-existing owner or tenant did not obtain the required permit, a closure permit should have been submitted. Residential and stormwater ponds are also regulated by this ordinance. You may be require to stop activities that do not comply with the ordinance.
Guidelines for Non-Residential Properties
Non-residential properties that handle regulated substances greater than 10 gallons liquid or 25 pounds solid are subject to the Wellhead Protection Ordinance. Certain facilities and activities may be prohibited or restricted. You can read more in the "Prohibitions and Restrictions" document below.
Non-residential properties that do not require the Wellhead Protection Permit or meet the General Exemption requirements must complete an Affidavit of Notification.
Where to Start: Files and Application Information
Wellhead Protection Resources