Environmental Stewardship Initiatives
Taking care of our environment ensures that our natural resources not only benefit us today but are also preserved for future generations. Environmental stewardship includes proper land management, conservation, and restoration practices, as well as regulations. Providing green space for recreation and preserving precious habitat are all part of our commitment to protecting our environment.
Fertilizer and Landscape Ordinance
Pinellas County's fertilizer ordinance protects Pinellas County's waterways and prevents harmful algae blooms, such as red tide, by regulating the sale and use of fertilizers containing nitrogen or phosphorous. The ordinance bans the use of phosphorous year-round unless a soil test confirms it is needed and bans the sale and application of fertilizers with nitrogen from June 1 through Sept. 30 each year. It also requires education and certification of landscape professionals to ensure they are using best practices (e.g. Florida-Friendly Landscaping Principles).
Living Shoreline Projects
Living shoreline projects use natural elements such as oyster reefs, marsh grasses and mangroves to protect shorelines from erosion, increase resiliency to storm surge, provide habitat and improve water quality.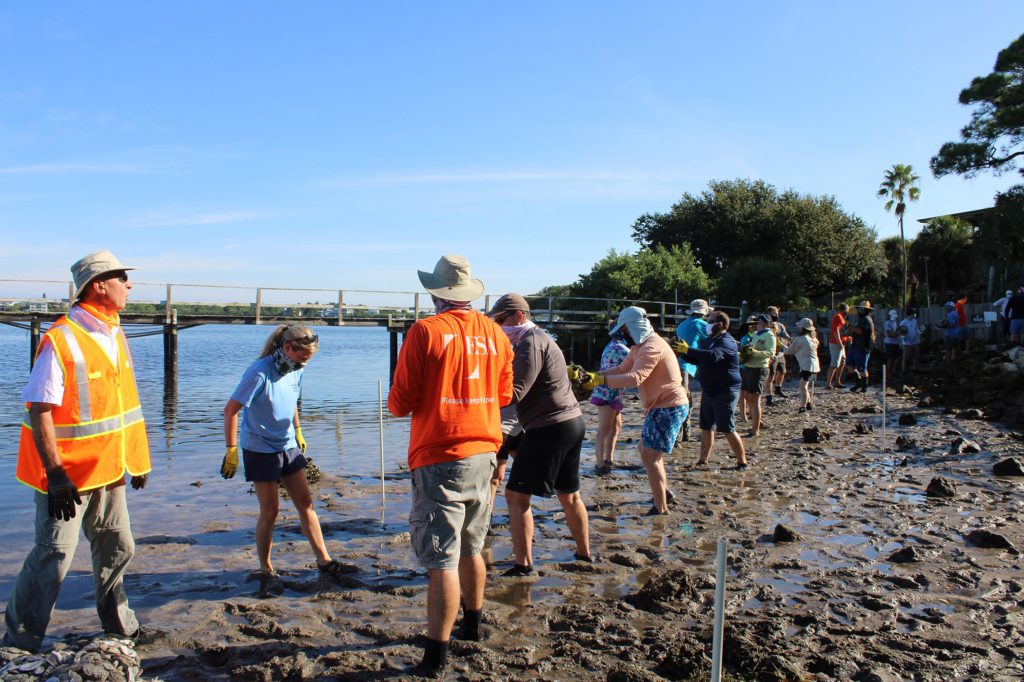 Pinellas County has been working on a large-scale living shoreline project at Philippe Park in Safety Harbor. The project includes installation of oyster reefs and native vegetation as well as natural enhancements along the existing seawall. Approximately 800 oyster bags and 1,000 marsh grasses were installed along the south end of the park's shoreline in October 2021, and more features are scheduled to be installed in 2022 and 2023.
Pinellas County staff and volunteers also installed elements of a living shoreline along an existing seawall in Ozona in 2020.
Adopt-a-Pond Program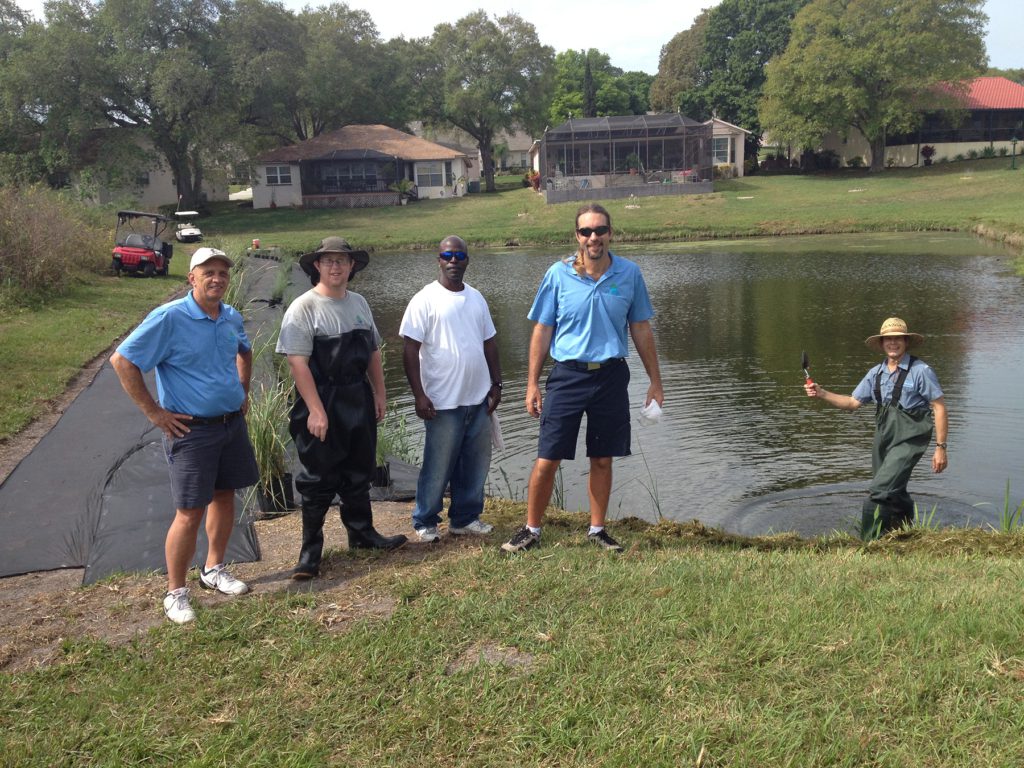 Through the Adopt-a-Pond Program, residents who own ponds can apply and partner with the County to improve stormwater pond function through best management practices, including removal of invasive plant species and installation of native plants as well as implementing neighborhood outreach and education.
Lake Seminole Sediment Removal Project
The Lake Seminole Sediment Removal Project aims to improve water quality by reducing internal nutrient recycling through the removal of organic sediments. The removal of the organic sediments, based on pre-construction sediment analysis, is expected to eliminate 54 tons of total phosphorus and 311 tons of total nitrogen from the lake and reduce nitrogen loads by an estimated 56 percent to Long Bayou and Boca Ciega Bay, which will decrease the likelihood of harmful algal blooms.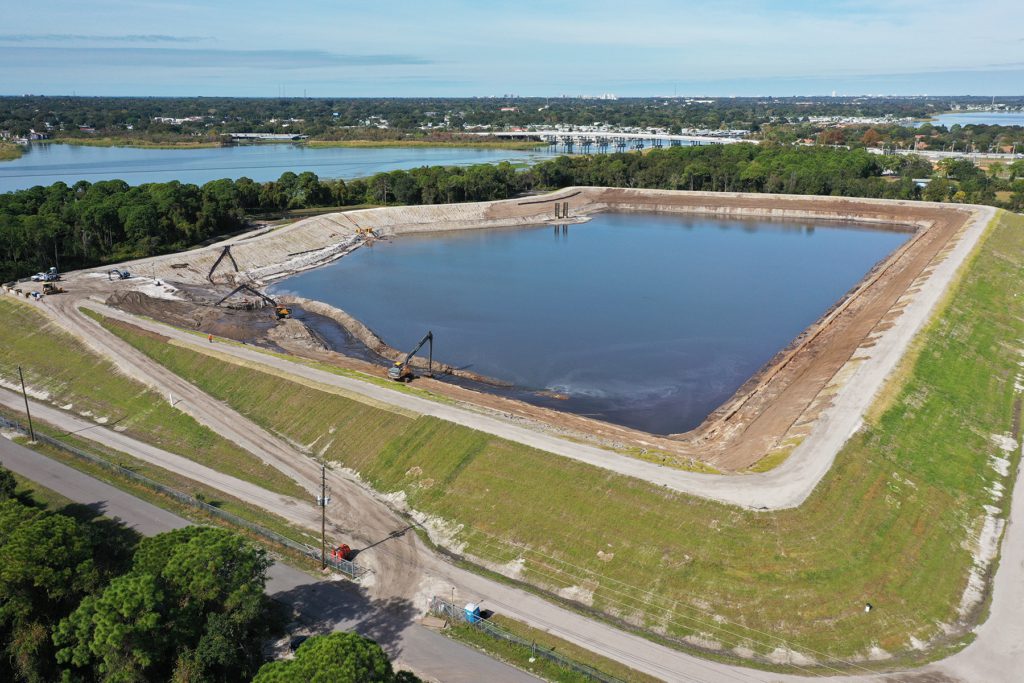 Chesnut Park Aquifer Recharge and Recovery Project
Located off Lake Tarpon, this project will increase the lifetime and reliability of the north county reclaimed water system and will also benefit the environment by creating a freshwater bubble that will provide a barrier to saltwater intrusion and freshening of the aquifer underlying the underground source of drinking water (USDW). This project will benefit our region by replacing the saline waters in the aquifer under the USDW in nearby well fields, ensuring a sustainable supply of potable water. It will also reduce the amount of nitrogen discharged into upper Tampa Bay by an estimated six tons per year!
Wall Springs Park Coastal Addition
Pinellas County recently expanded Palm Harbor's Wall Springs Park with an additional 125 acres of coastal lands added to the existing 84-acre park. The park expansion gives visitors more recreational options and a considerable amount of natural land to enjoy with more amenities. The project earned Pinellas County a 2019/2020 Project of the Year award from the American Public Works Association's (APWA) West Coast Branch in the category of Historic Preservation, Environment and Safety. Because of its location on The Gulf of Mexico, the addition to Wall Springs Park protects a variety of native habitats and associated plant and animal life, including 18 species of fish, 148 species of plants and 127 species of birds.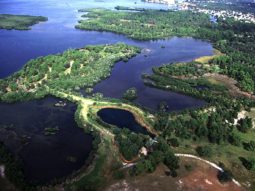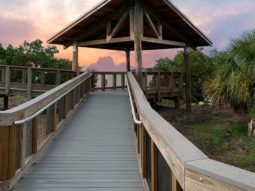 To learn more about Pinellas County's parks, visit pinellas.gov/parks.
For tips on how you can help protect our environment, read our How You Can Help page.