Visit Living Shorelines in Pinellas County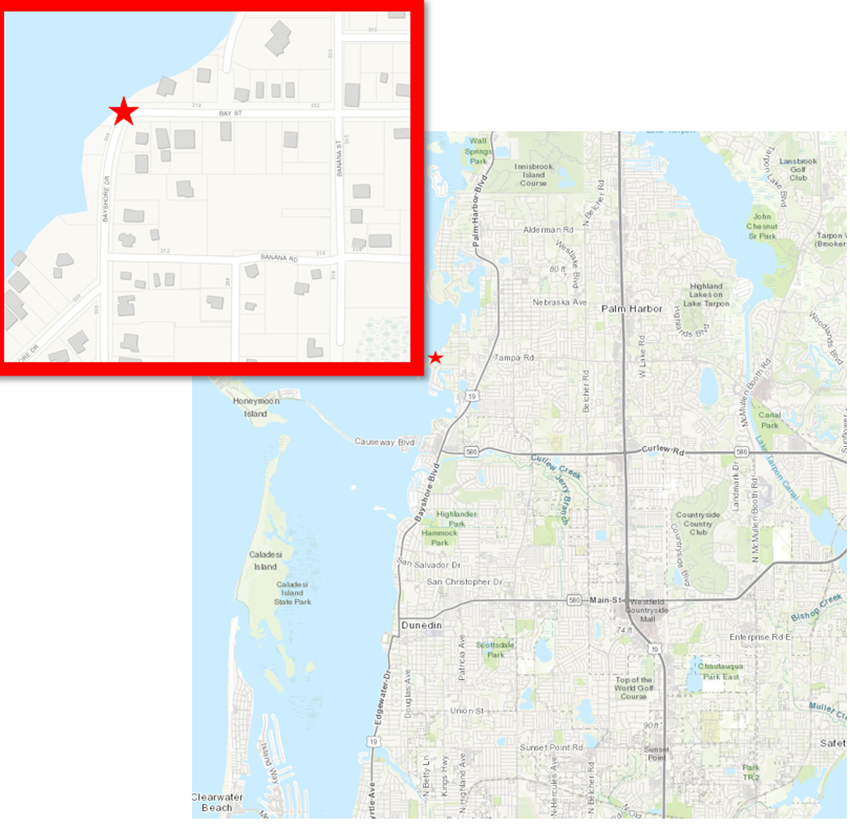 Ozona, Florida
In 2020, Pinellas County staff and volunteers installed elements of a living shoreline along an existing seawall in Ozona. The goal was to strengthen and extend the life of the seawall while improving water quality and providing habitat for wading birds, fish and other marine species. The project is located at the corner of Bayshore Drive and Bay Street in Ozona.
Safety Harbor, Florida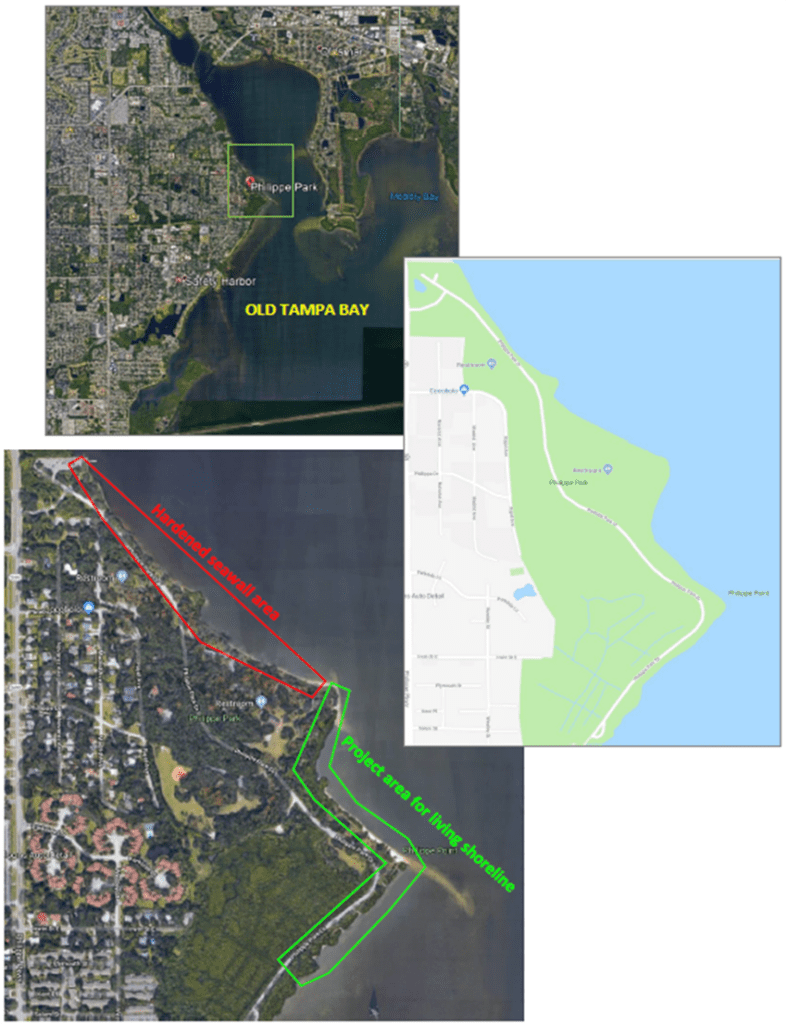 A large-scale living shoreline project is underway at Philippe Park in Safety Harbor. Phase 1, to be completed in 2022, will include the installation of oyster reefs and native vegetation at the southern end of the park, and Phase 2, planned for 2023, will provide several different natural enhancements along the existing seawall.
Approximately 800 oyster bags and 1,000 marsh grasses were installed along the south end of the park's shoreline in October 2021. Two other areas will be installed in 2022.
The goal of this project is to increase resiliency to sea-level rise and storm surge, reduce shoreline erosion, enhance wildlife habitat, improve water quality and demonstrate the performance of various natural elements in protecting coastal resources.
Volunteers Wanted
If you're interested in helping create a living shoreline, please email watershed@pinellascounty.org for more information.