2023 Homes for Pinellas Summit
April 28, 2023, 9:00 am

-

3:00 pm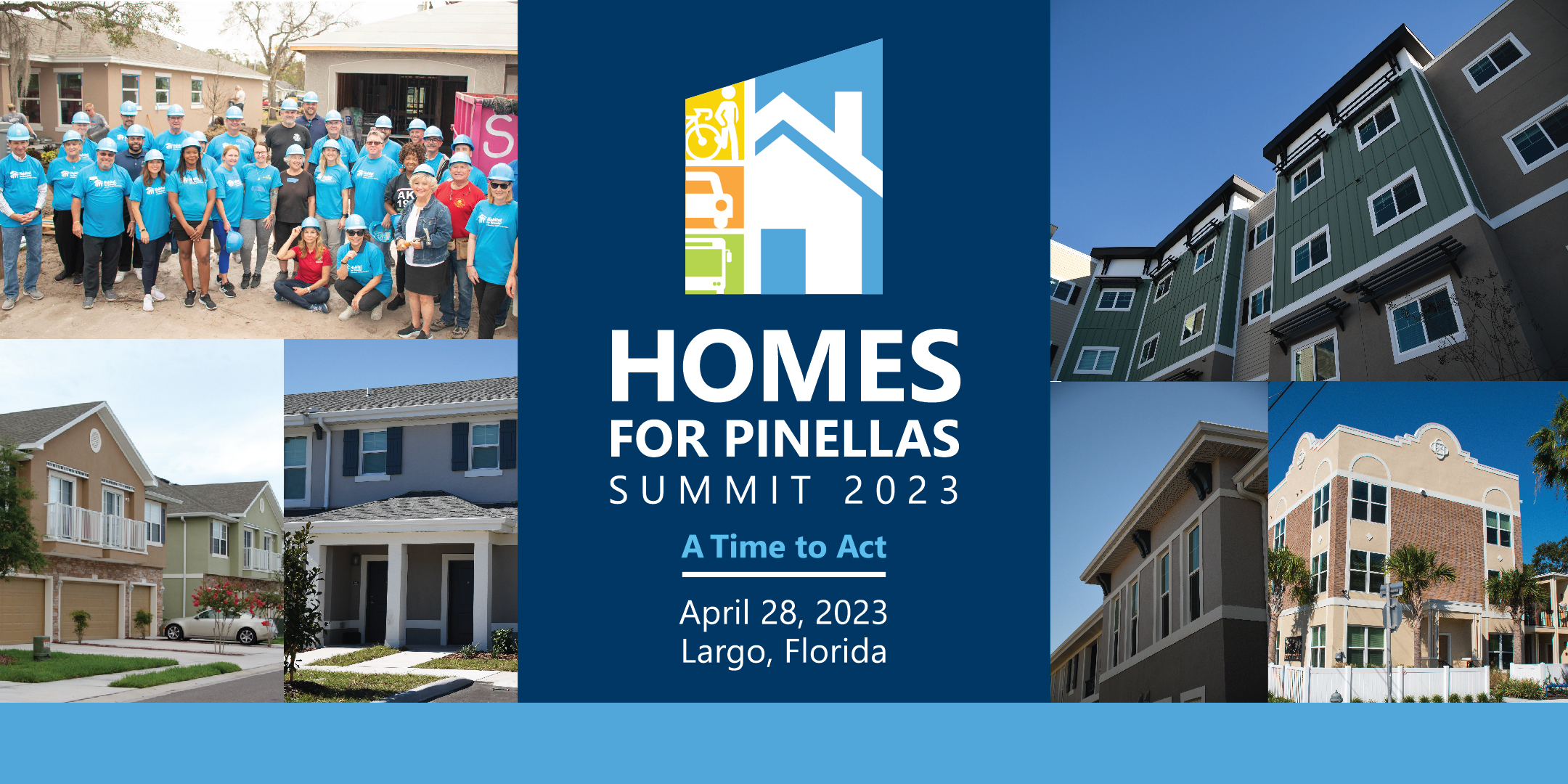 In 2020, Pinellas County and Forward Pinellas held the first Homes for Pinellas virtual summit series. Last year, many local governments joined Pinellas County and Forward Pinellas in signing a Countywide Housing Compact – a commitment to work together toward a future where more friends, neighbors and essential workers can afford to call Pinellas home.
Now the Advantage Pinellas Housing Compact partners are ready to roll out the Housing Action Plan. To succeed, we need as many people at the table as possible. Local agencies, businesses, developers, nonprofits and other community partners, find out how you can be part of the solution at the 2023 Homes for Pinellas Summit. 
Elected officials from the Pinellas County Board of County Commissioners as well as the cities of Clearwater, Largo, Gulfport, St. Petersburg, Indian Rocks Beach, St. Pete Beach and the Pinellas County School Board are expected to attend.
Event registration is currently full. For more information, email homesforpinellas@pinellas.gov.
Pinellas County complies with the Americans with Disabilities Act. To obtain accessible formats of this document or for any accommodation, please call (727) 464-4062 (V/TDD). If you are a person with a disability who needs any accommodation in order to participate in a meeting or event, you are entitled, at no cost to you, to the provision of certain assistance. At least seven days prior to the event, contact the Office of Human Rights, 400 S. Fort Harrison Ave., Suite 500, Clearwater, FL 33756.