Elite Event Funding Program Webinar
March 8, 2023, 9:00 am

-

10:00 am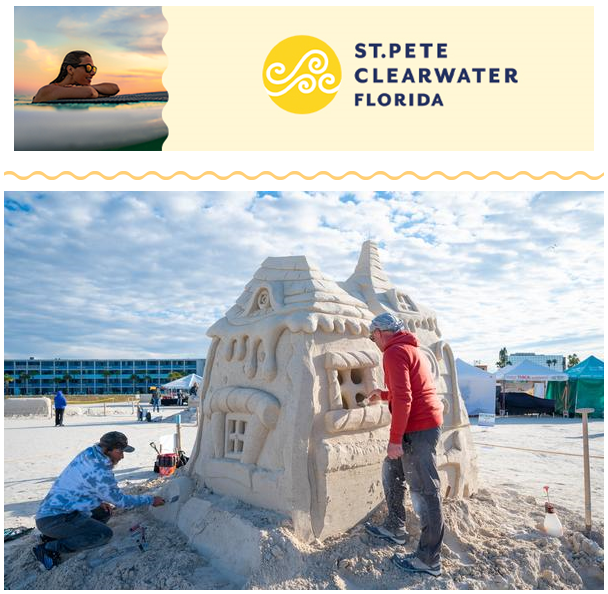 Visit St. Pete/Clearwater is launching our Elite Event Funding Program for FY2024. Please review the program guidelines to see if your event is a great fit for this program, which can offer up to $150,000 in marketing and sponsorship funding for applicable events. The application period is March 3-31, 2023.
This year, the VSPC team will be holding a webinar at 9 a.m. March 8 to explain program details and guidelines for organizations considering submitting an event for this program. We highly recommend new and returning event organizers to attend this webinar for the latest information.
Webinar Registration – Zoom
https://us02web.zoom.us/webinar/register/WN_HUgxvIt0Tw6EhXIHYF2ihQ
Meeting Contact: Craig Campbell
727-464-7254, craig@VisitSPC.com
Pinellas County complies with the Americans with Disabilities Act. To obtain accessible formats of this document or for any accommodation, please call (727) 464-4062 (V/TDD). If you are a person with a disability who needs any accommodation in order to participate in a meeting or event, you are entitled, at no cost to you, to the provision of certain assistance. At least seven days prior to the event, contact the Office of Human Rights, 400 S. Fort Harrison Ave., Suite 500, Clearwater, FL 33756.