The Things They Left Behind: Grief, Discovery, and Remembrance
May 13, 2022, 12:00 pm

-

June 26, 2022, 5:00 pm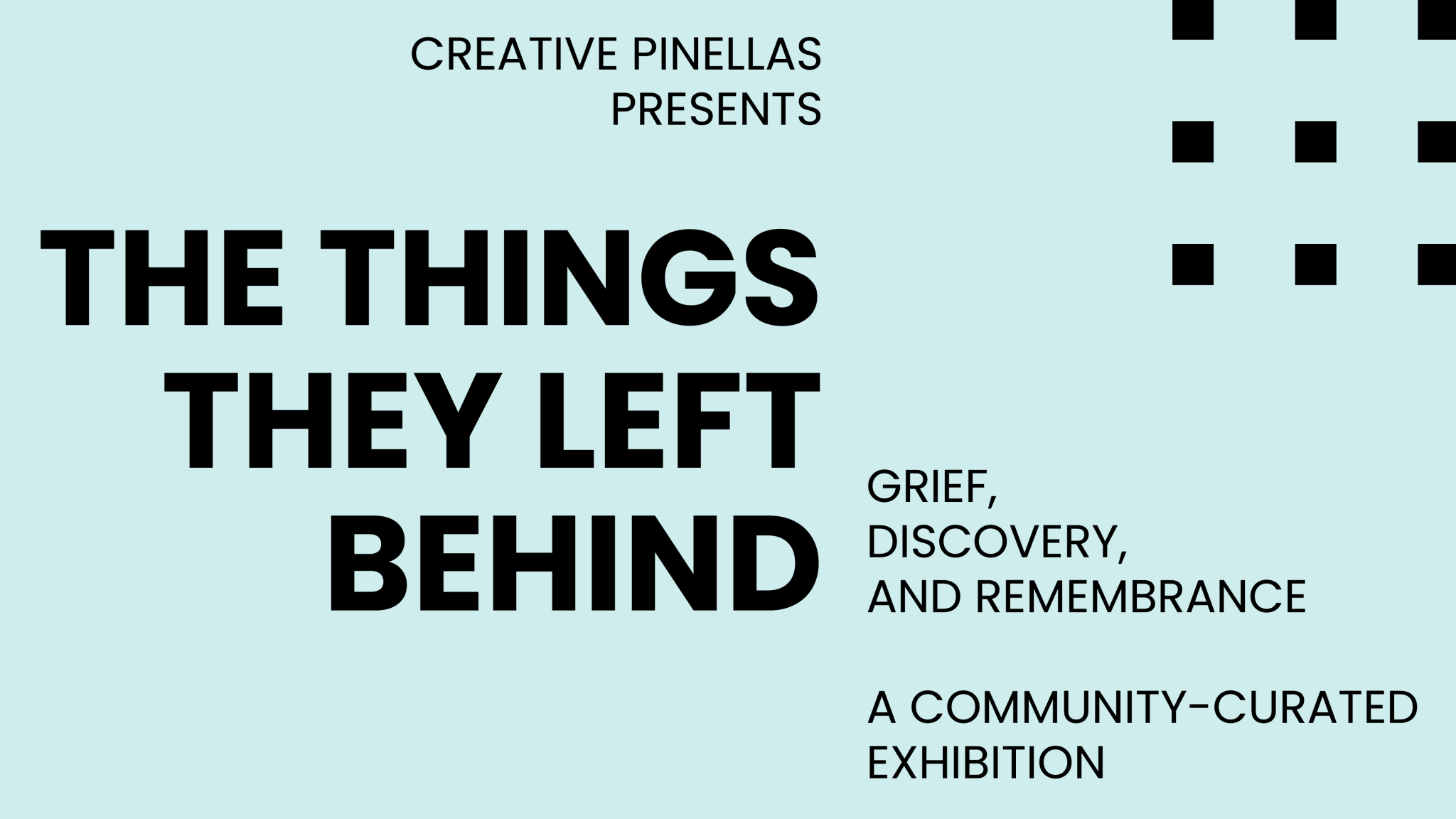 Wednesdays – Sundays, noon – 5 p.m.
Join Creative Pinellas for an interactive community-curated exhibition to memorialize and honor those who have passed away over the last two years from COVID-19 and other causes. Conceived as a way to use the arts to help our community heal, the exhibition features crafts, writing, photography, and other memorabilia from those being remembered, including the artwork of arts administrator Suzanne Ruley. Don't miss this special opportunity to get to know and carry on the legacy of those who are no longer with us. "THE THINGS THEY LEFT BEHIND: Grief, Discovery, and Remembrance" opens with a reception and program on Thursday, May 12 from 6-8pm and run through June 26.
Pinellas County complies with the Americans with Disabilities Act. To obtain accessible formats of this document or for any accommodation, please call (727) 464-4062 (V/TDD). If you are a person with a disability who needs any accommodation in order to participate in a meeting or event, you are entitled, at no cost to you, to the provision of certain assistance. At least seven days prior to the event, contact the Office of Human Rights, 400 S. Fort Harrison Ave., Suite 500, Clearwater, FL 33756.